---
(v12.13.14)
Art, Architecture and Design
This article spotlights a particular building or some other aspect of Columbus design. I welcome your comments, corrections and additions. Please share your experience and perceptions of these uniquely Columbus projects.

Fire Station #6

Built: 1998
Address: 1900 W. 450 S.
Principal Architect: William Rawn (William Rawn Associates – Boston, Massachusetts)
Contractor: Dunlap & Company – Columbus, Indiana
Honors:
Honor Award for Architecture from New England Chapter of the American Institute of Architects (2000)
Honor Award for Design Excellence from the Boston Society of Architects (2001)
---
On what might be considered the southern extreme of Columbus, Fire Station #6 is located on State Road 58, 7 miles south of downtown near the Walesboro exit of Interstate I-65. It was added to the Columbus Fire Department arsenal to protect the growing industrial complex at the Woodside Industrial Park as well as the Cummins Midrange Engine plant. Architectural design fees were paid by the Cummins Foundation Architectural Program.
---
Designed by William Rawn, the 10,668 square foot building sits on a knoll, with its tall east and west end walls constructed of glass blocks and doors within a steel framework. The glass block walls face the highway in each direction and the south facade is a solid concrete skin with a lower level 4 foot continuous strip of windows parallel to the road. During the day the glass block appears as a dark grid but at night they act as a beacon glowing from the inner illumination. A bold but simple asymmetrical curved roof gives the building a clean contemporary look and is a landmark along the busy frontage road, especially striking at night. The distinctive glass block section is the apparatus room containing space for two fire vehicles.
---
In the rear, a one story attachment provides residential space for the firefighters. It contains eight bedrooms, a full kitchen and firefighter lounge areas. An additional large storage space is adaptable for additional emergency rescue equipment.
---
In a never quite implemented "wayfinder" signage system, an iconic image of the building was chosen to represent the southern side of Columbus. Fire Station #6 was dedicated on May 8, 1998 with architect William Rawn present.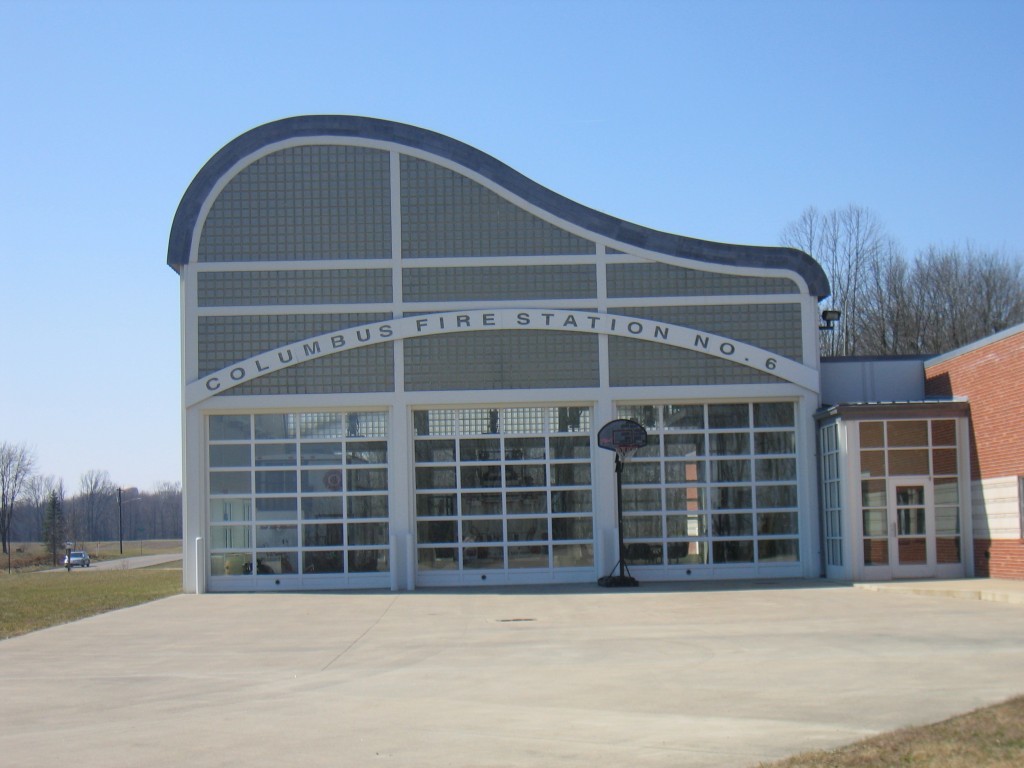 East side of building
(photo by Ricky Berkey)
---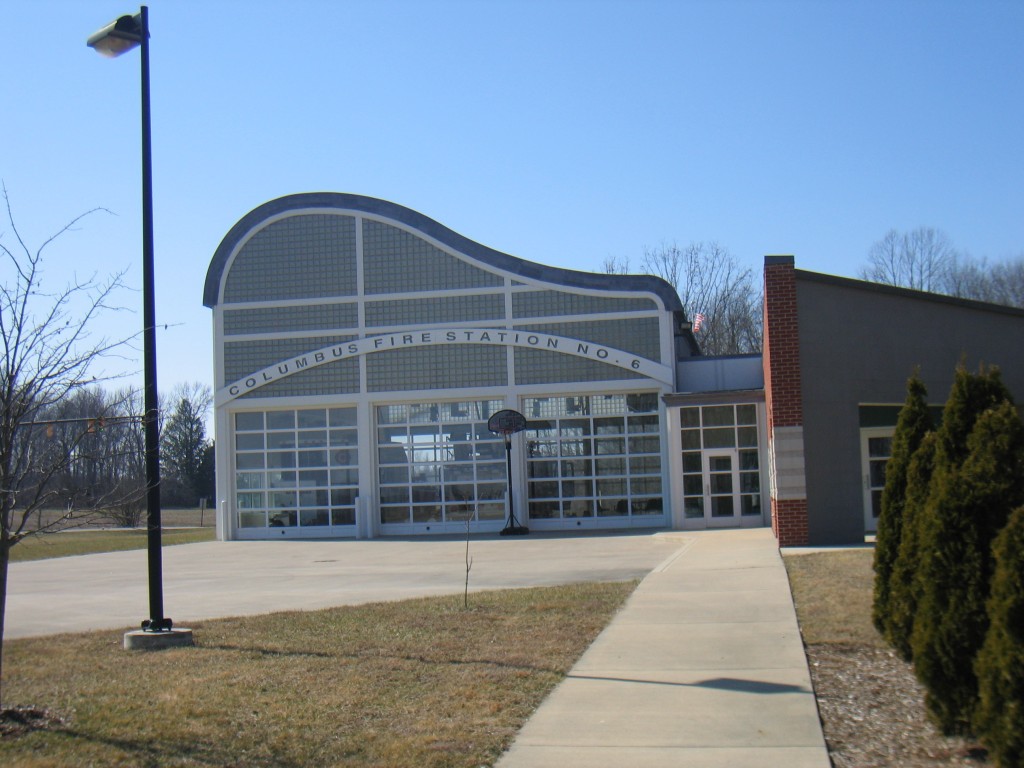 East side of apparatus building, residential building to the right
(photo by Ricky Berkey)
---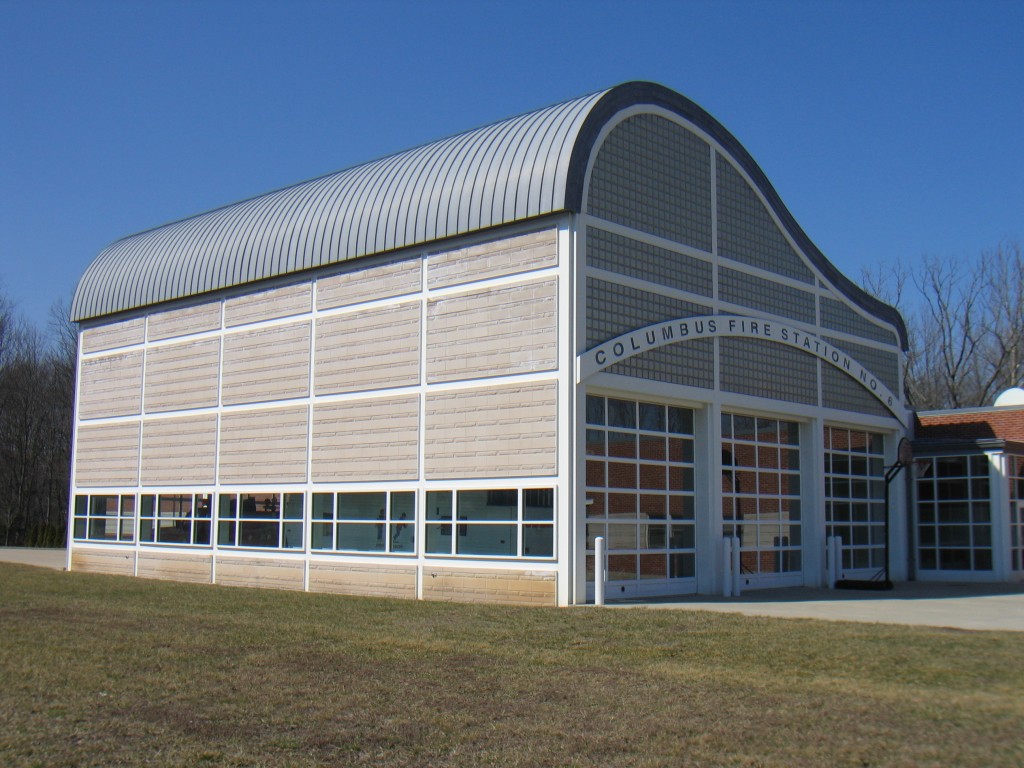 Front facade parallel to the road, 4 foot strip of windows on lower level with concrete above
(photo by Ricky Berkey)
---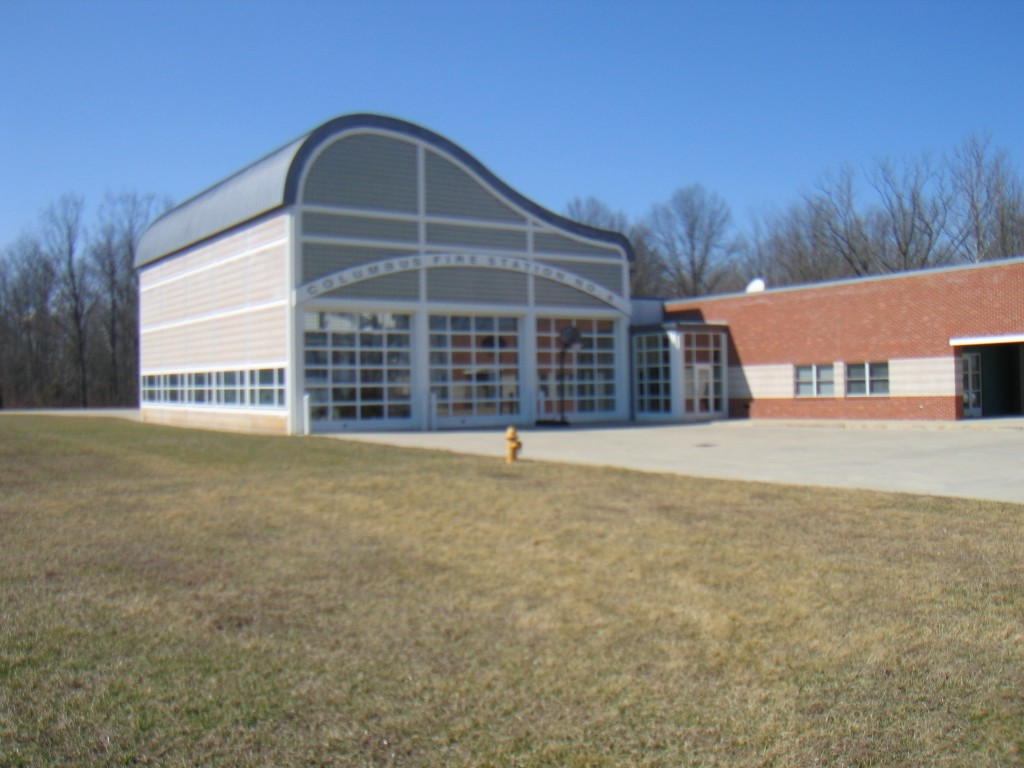 East side of building, residential area to the right
(photo by Ricky Berkey)
---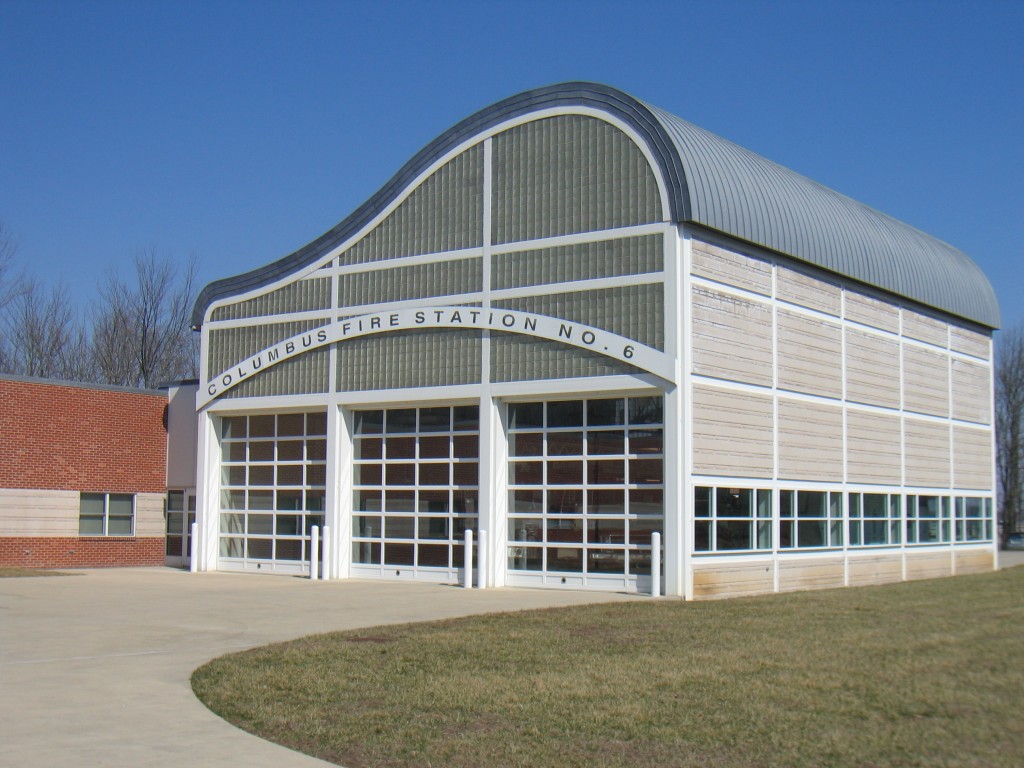 Apparatus building viewed from the west
(photo by Ricky Berkey)
---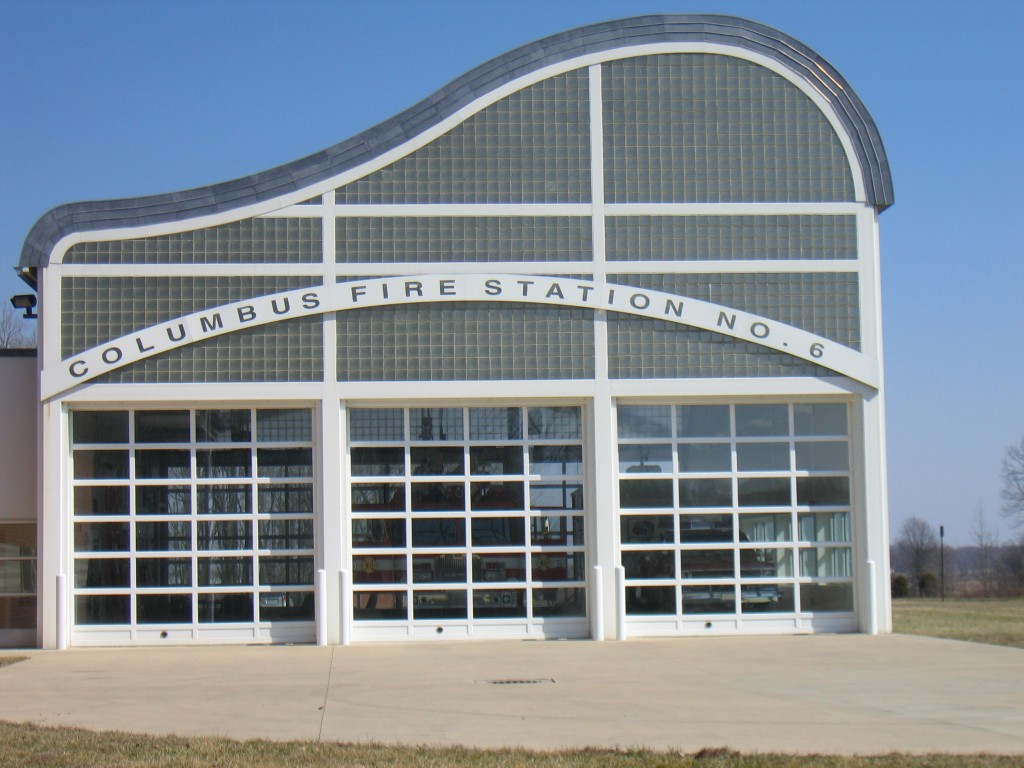 Apparatus building viewed from the west
(photo by Ricky Berkey)
---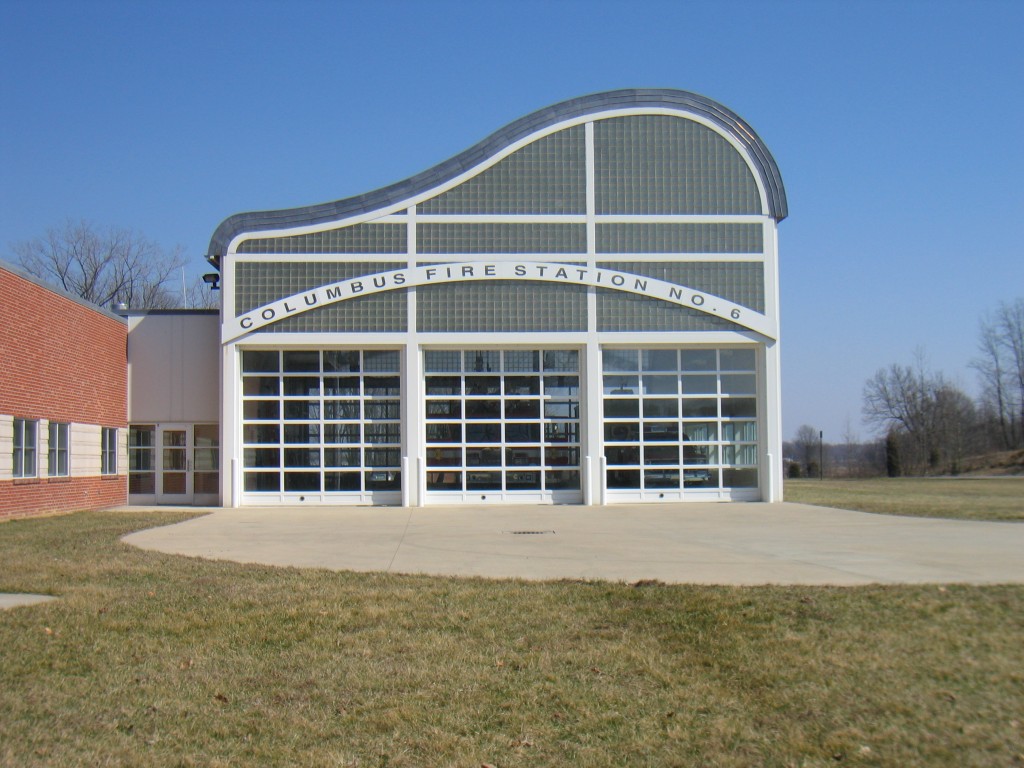 View of building from the west, firefighters residential building to the left
(photo by Ricky Berkey)
---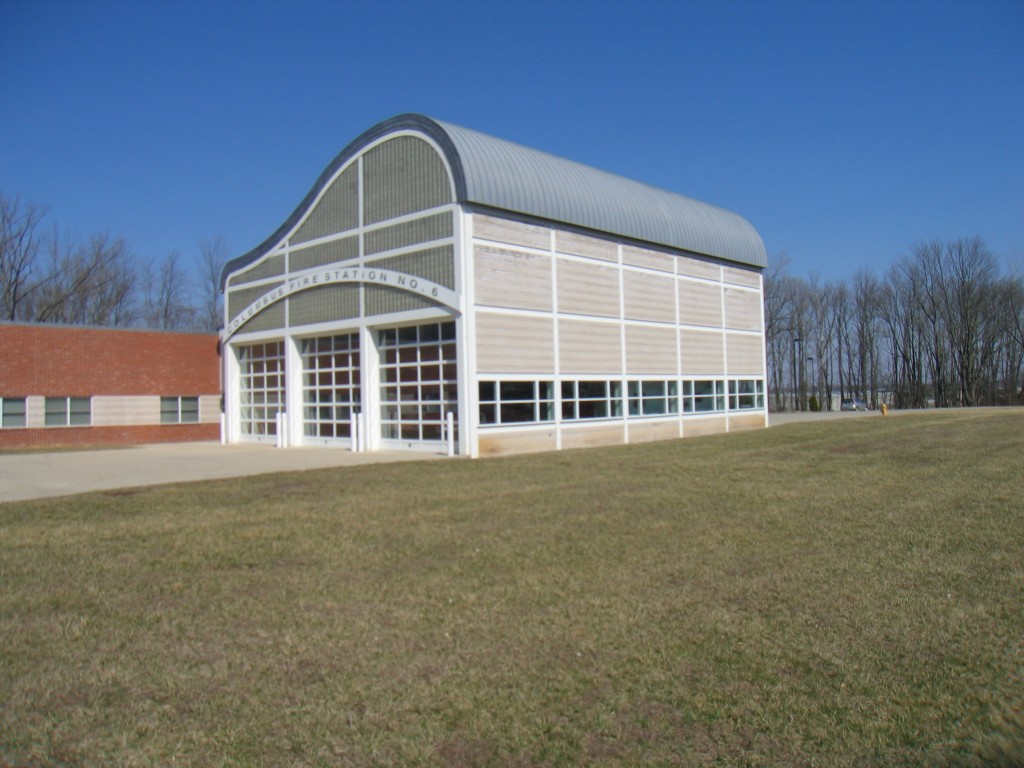 Front facade viewed from the west
(photo by Ricky Berkey)
---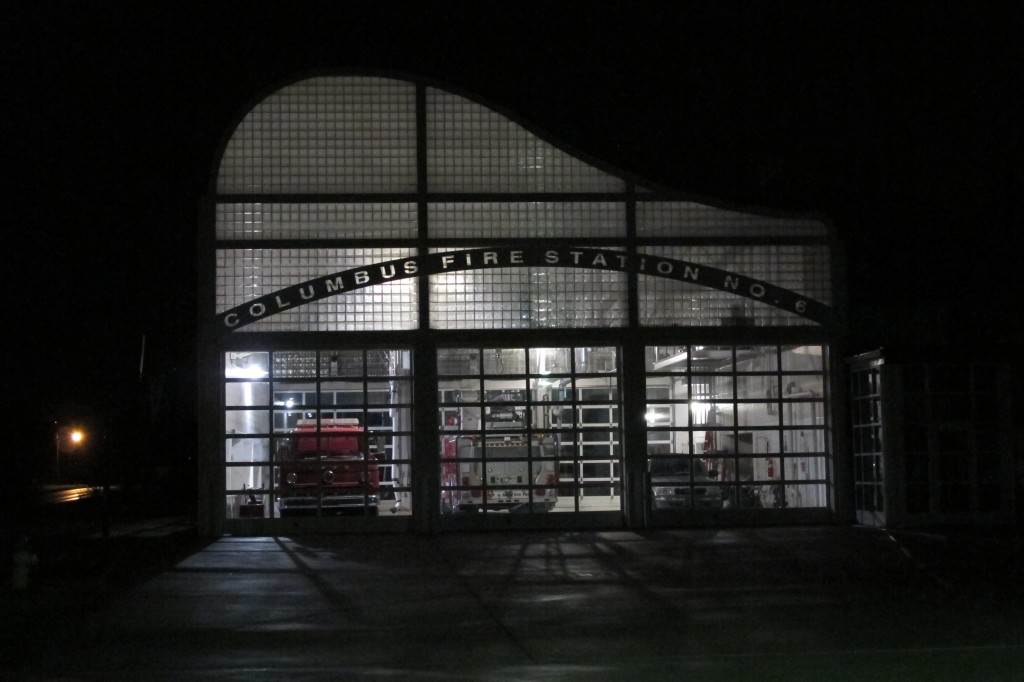 Night view from the east
(photo by Ricky Berkey)
---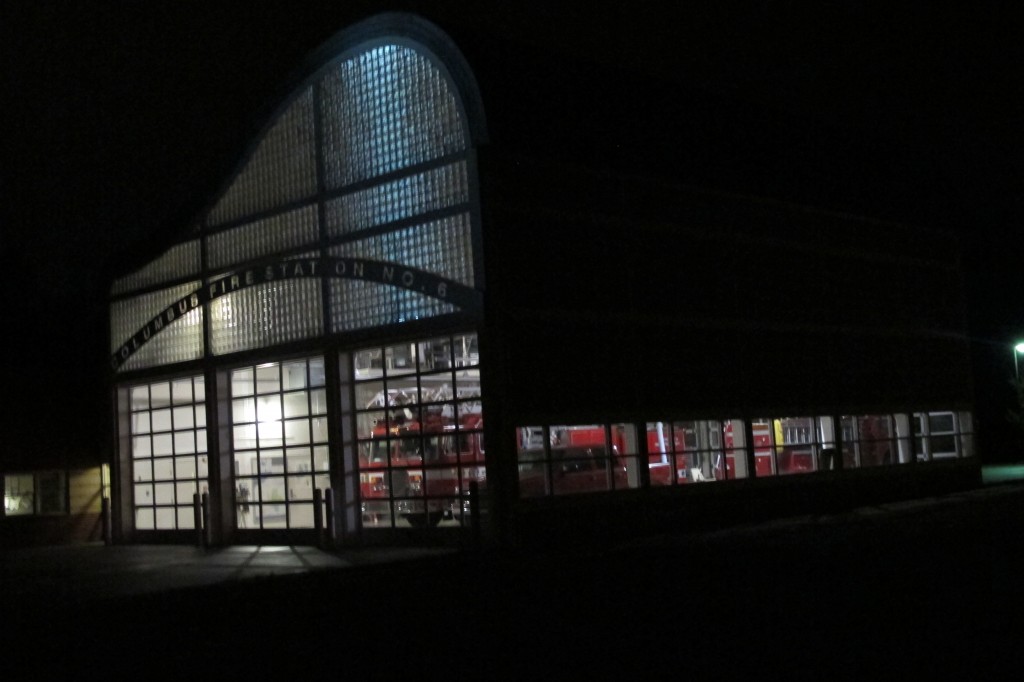 Night view from the west
(photo by Ricky Berkey)
---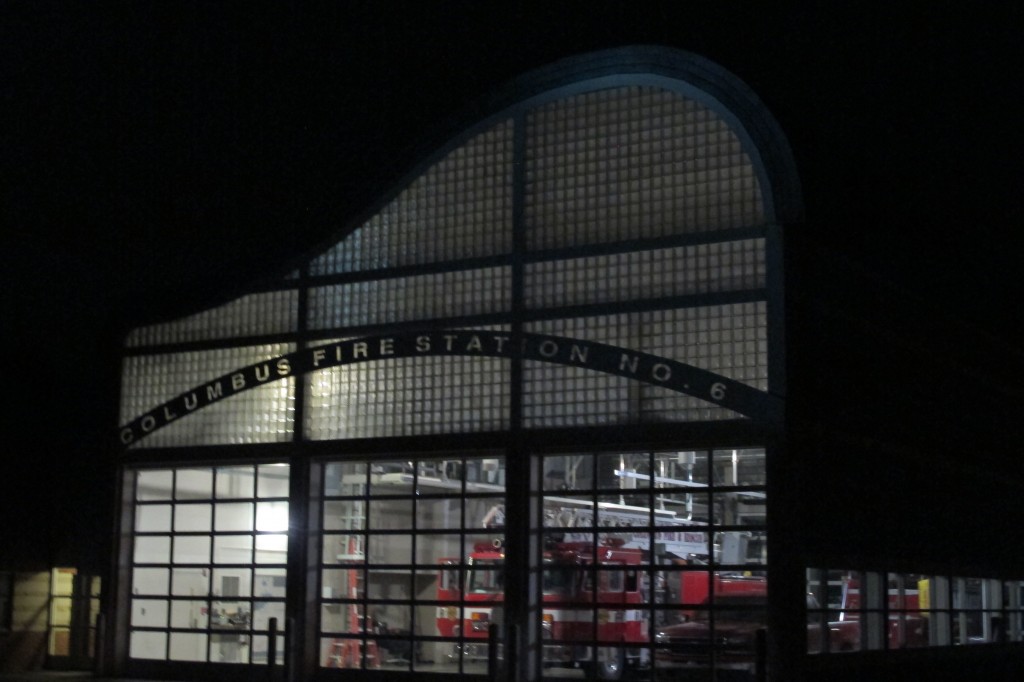 Night view from the west
(photo by Ricky Berkey)
---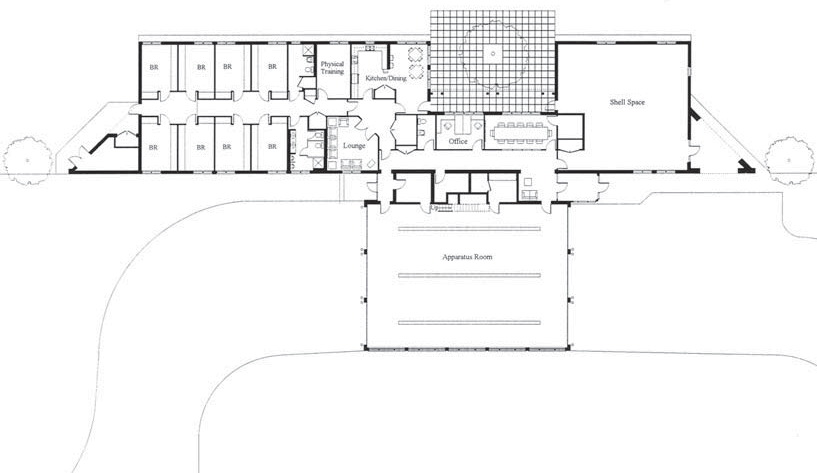 Floorplan
(Image used pending permission)
---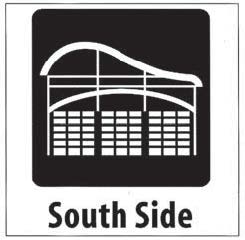 Iconic image of this building was selected as the South Side selection in the never implemented "Wayfinder" signage system.
(Image used pending permission)
---
The Architect
---

William L. Rawn

Born in Berkeley, California
Yale University (1965)
Harvard Law School (1969)
Massachusetts Institute of Architecture (MIT) (1979)
---
As a child William Rawn was a dreamer, an artist and potential architect. From an early age he enjoyed sketching and imagining buildings as well as entire cities. His father however persuaded him to pursue a more stable career. He studied political science at Yale and went on to the Harvard Law School. Upon graduation, he became an attorney in Washington, D.C. for two years. He also served as an assistant Chancellor at the University of Massachusetts.
---
His heart was not in law however and he ended up entering the architecture program at MIT. His first job in architecture was with Davis Brody & Associates in New York and he then started his own firm in Boston in 1983. His firm was initially a one man office. His very first project on his own was a residence designed for a friend. Rawn got a lot of attention due to a book called "House" that was written by Tracy Kidder as a blow by blow account of the convoluted design and building process for that project. His firm now employs over 50 people.
---
Rawn's firm has designed a wide range of projects: civic and public buildings, university projects, cultural facilities and affordable housing. He is known for closely listening to his clients on multiple occasions prior to actually starting the design process. He guides the stakeholders into revealing the most important needs of the project without trying to dazzle them with preliminary designs. His buildings incorporate natural light whenever possible and are increasingly green designs that are LEED certified. William Rawn Associates have been recognized with eight honor awards from the American Institute of Architects and have won more than 50 total awards for their designs.
---
Selected William Rawn Projects
1994: Seiji Ozawa Concert Hall at Tanglewood – Lenox, Massachusetts
1998: Fire Station #6: Columbus, Indiana
2009: Cambridge Public Library – Cambridge, Massachusetts
2010: W Hotel – Boston, Massachusetts
2011: Mill Race Center – Columbus, Indiana
---
Links/References
"House" by Tracy Kidder – a compelling story about the process of building a custom house in Massachusetts from conception to completion (William Rawn was the architect)
City of Columbus: official City of Columbus website
Columbus Indiana Architectural Archives
Columbus Indiana Architecture Digital Archives: A small portion of the Columbus Indiana Architectural Archives available online from the IUPUI digital library
3D Models of Columbus Architecture Executed in Google SketchUp:
The Republic Newspaper – Columbus, Indiana newspaper
Bartholomew County Public Library
Historic Columbus Website – David Sechrest's tribute to Columbus History
Historic Columbus Message Board – a companion interactive forum to the David Sechrest historical website
Bartholomew County Historical Society
---

Click HERE for a Calendar of Upcoming Events in the Columbus Area.
Click HERE for information about Tours of Columbus Architecture and Design including the Miller House.
---

Ricky Berkey
Email me: rickyberkey@gmail.com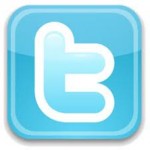 Follow me on Twitter:
---