---
(v12.12.14)
Art, Architecture and Design
This article spotlights a particular building or some other aspect of Columbus design. I welcome your comments, corrections and additions. Please share your experience and perceptions of these uniquely Columbus projects.

Cummins Foundation Architecture Program

Cummins Inc., a Fortune 500 company founded in and still headquartered in Columbus, Indiana has a long tradition of corporate ethics and public generosity. Originally founded in 1918 by Clessie Cummins and members of the Irwin-Sweeney-Miller family of Columbus, it has long been a publicly traded company but retains a rich sense of the legacy of public generosity began by former leader J. Irwin Miller and his family. Then known as the Cummins Engine Company, they embarked on a new approach to corporate philanthropy by establishing a separately incorporated foundation mandated to affirm and promote humane living. Miller started the Cummins Foundation in 1954 to fund charitable giving in Columbus and other communities where Cummins has facilities.
---
Corporate foundations began as US tax laws changed to provide incentives for companies to share their profits. It also provided a way to put money away during good times that could be paid out over time. In Cummins case it allowed them to continue their generosity during periods where the company was undergoing economic turmoil. A portion of the profits are funneled into the foundation and community grants are made based on needs and funds available. Cummins was an early corporate leader in this type of giving. Cummins was one of a small number of companies in the "5 Percent Club" – putting 5% of their pre-tax profits into a charitable foundation. The Cummins Foundation puts a focus on giving in three areas: Education, Environment and Social Justice. The foundation has made charitable grants around the world but are especially geared toward community outreach.
---
In 1957, the Architecture Program was started within the existing foundation to fund the design fees for new schools in the community. The program was later extended to other public buildings in Columbus and Bartholomew County. It has never been offered in any other locations where Cummins has facilities.
---
Columbus as a growing town in the 50's was like many other communities that were beginning to see a need for many new schools due to the "babyboom" generation reaching school age. Standard but uninspiring school buildings were being rapidly constructed across the country. Miller and other Cummins officials felt that the early efforts in meeting the need locally were hastily constructed and inadequate. He proposed to the school board that the foundation would pay the design fees for one of the new schools if they would pick an architect from a short list provided by the foundation. The first school built with Cummins assistance was Lillian C. Schmitt Elementary designed by Chicago architect Harry Weese. The school board was pleased with the result and requested the possibility of another such arrangement. Cummins formalized the architecture program in 1957 after the completion of the Schmitt project.
---
For Cummins, the ulterior motive was the need to attract the "best and the brightest" and their families to little Columbus, considered a remote and perhaps undesirable location by many. By helping to provide top notch educational facilities coupled with an innovative educational system, Cummins felt like they were better able to attract and keep the talented people that were needed for their corporate headquarters and technical research facilities.
---
Later the program was expanded to so that all public projects in Bartholomew County were eligible for the program. Since its founding in 1954, The Cummins Foundation has made grants of roughly $125 million with about 20% of this total (nearly $25 million) going to the architecture program. The Cummins Foundation has been involved in well over 50 projects in the Columbus area. By paying the architect fees of these buildings, it has allowed the client to be more progressive in their building choices than they might otherwise have been allowed. The buildings themselves were built with typical school board/local government budgets and were meant to show that good design didn't have to cost anymore than standard off the shelf designs that people were accustomed to seeing. J. Irwin Miller was fond of saying that "nothing is more expensive than mediocrity." He encouraged good design using quality materials that would stand the test of time.
---
The process to receive Cummins Foundation funding is not automatic and must be formally requested by the client. Many public projects have been built without Cummins financial support but very few qualified requests have been denied over the years. A request will be made by a potential community-based client: school board, city or county governmental unit or a non-profit agency. The request will provide details of the scope and purpose of the project, the total budget available and the stakeholders involved. If the foundation approves the request, a short list of architects (typically 3 to 6) is generated and provided to the client who then selects the architect by whatever process they choose. They are encouraged to at least interview each architect and solicit ideas (the foundation will provide funding for that initial screening process). If they reject all on the list then Cummins will generate another list of architects until the client finds a compatible match. Once the architect is selected, they work directly with the client. The foundation does not intervene to either approve or reject the design. The client pays the architect directly with reimbursement from the foundation. On occasion the foundation will pay for a programming or feasibility study in advance of the design phase. They feel it is important for the chosen architect to understand that they are working for the client and not to please the Cummins Foundation.
---
Generating the "list" of architects has always been a highly secretive process and the subject of speculation by many. They claim to not maintain a permanent list and feel it necessary to keep the process confidential to maintain it's integrity. They generate a new listing for each project. Factors considered in formulating the list include:
a reputation for outstanding work
approriate size and experience for the scope of the project
personal involvment by the firms principal architect
a fit between their design philosophy and the project
the firms policy of fees and expenses
their attention to budget and schedule limitations
recommendations from previous clients
These considerations made to help control the cost of the project resulted in the selection of many younger, innovative architects who went on to much greater fame. Many of the architects received great acclaim for the fairly small projects done in Columbus, many of them done early in their career such as Robert Venturi.
---
The foundation continues to support the building when it reaches a point needing significant renovation or addition by again paying the necessary design fees. They encourage using the original architect whenever possible or someone affiliated or recommended by that architect.
---
Originally they would pay the entire fee generated by the architectural firm for design work as well as blueprints and other fees associated with the process. Starting in 2002 in an effort to control spiraling costs they now reimburse the client only for the design portion of the architects fees. This has required the client to be more creative in carrying out the actual build portion of the project. This usually involves a local or regional architectural firm working closely with the design architect to ensure the project goes smoothly. The program recommends the use of an architect "team" for any project over $1 million. The foundation will cover the "Design Architect" fee and the client will be expected to fund the "Production Architect" fee as a part of the total project budget. The design architect is usually limited to no more than 3.5% of the total construction cost.
---
These changes to the program were likely forced by increasing stockholder demands that the money might be better spent on other projects or to eliminate or reduce the contributions made to the foundation. Especially with the company experiencing record profits in recent years, it appears that the overall future of program is fairly positive.
---
The current mission statement of the architecture program is as follows: "To encourage architectural excellence in Bartholomew County, with an emphasis on downtown Columbus." In addition to the various stand alone building projects funded by the foundation they have been involved with a number of long range planning projects over the years. They have been involved in recent years with the City of Columbus in support of various Vision 20-20 projects meant to revitalize the downtown area. Due to the heavy concentration of Cummins employees in the downtown area, their investment supporting a vibrant and economically viable downtown area is an important Cummins objective. The Cummins Foundation Architecture Program is one unique example of the many public-private partnerships that have made Columbus, Indiana the dynamic community that it is.

Cummins Foundation Architecture Program Projects

Continuing a list of projects in chronological order that had their design fees funded by the Cummins Foundation Architecture Program. This list came mostly from the foundation itself and I'm hoping to make it as complete as possible. Please let me know of any mistakes or omissions. This list will probably take at least two parts to complete. Details of these projects can be found in previous or future entries of this blog series.
1953
Lillian C. Schmitt Elementary School
Architect: Harry Weese

(photo by Ricky Berkey)
---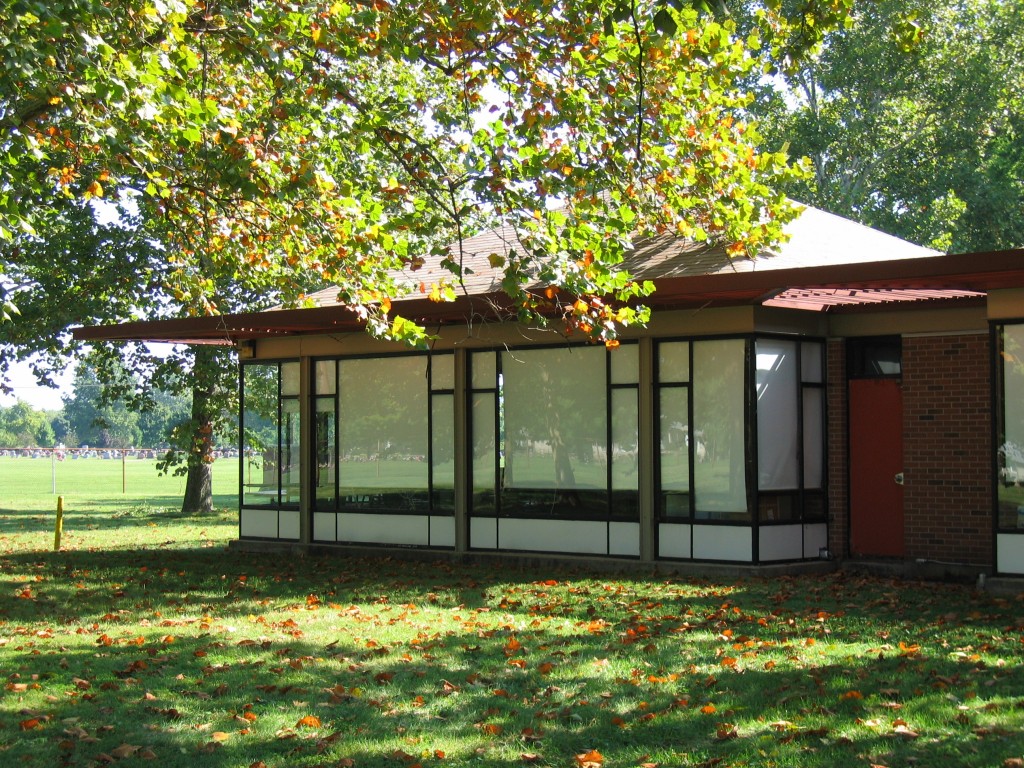 1960
Mabel McDowell Elementary School (Mabel McDowell Adult Education Center)
Architect: John Carl Warnecke

(photo by Ricky Berkey)
---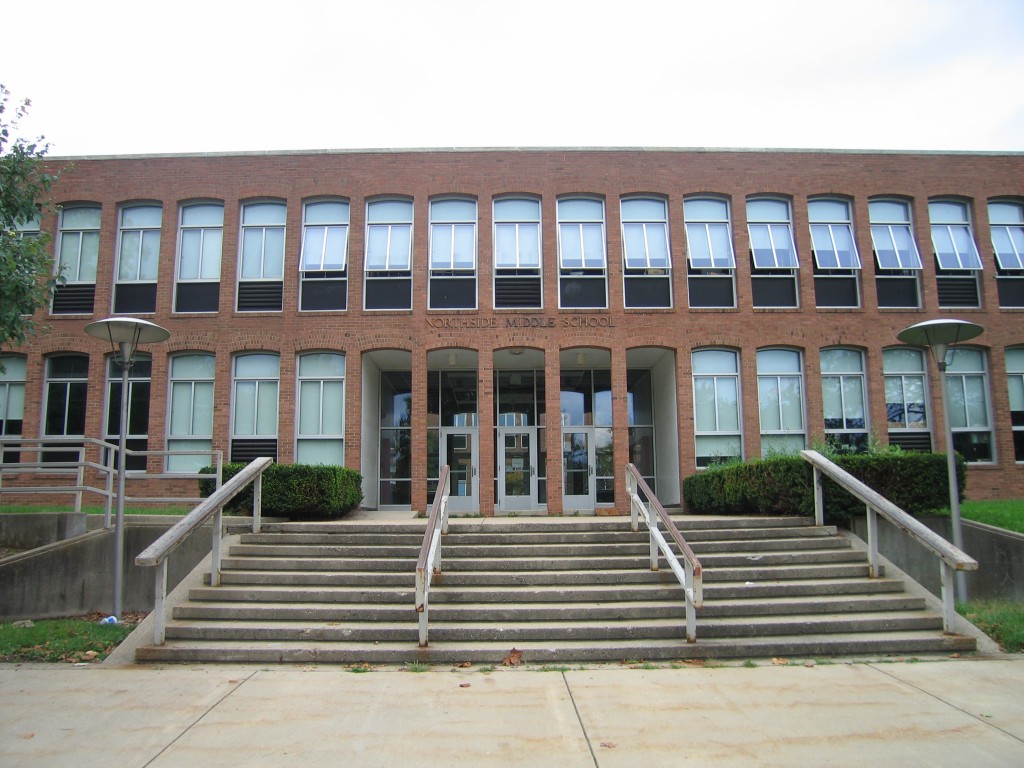 1961
Northside Middle School
Architect : Harry Weese

(photo by Ricky Berkey)
---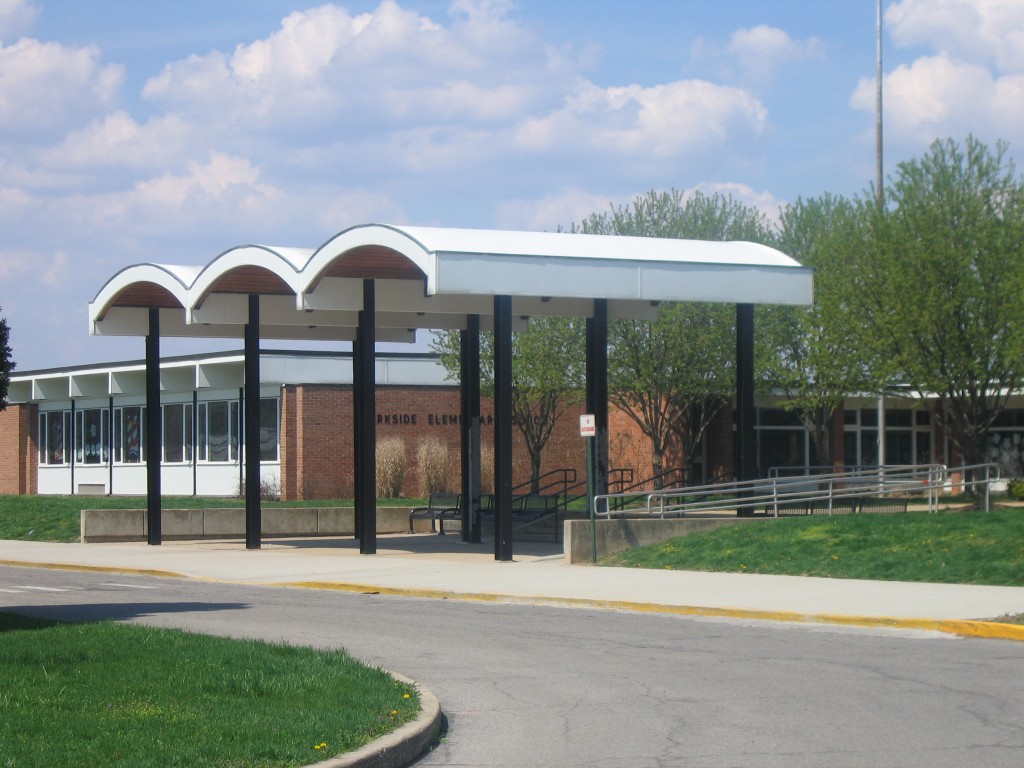 1962
Parkside Elementary School
Architect: Norman Fletcher

(photo by Ricky Berkey)
---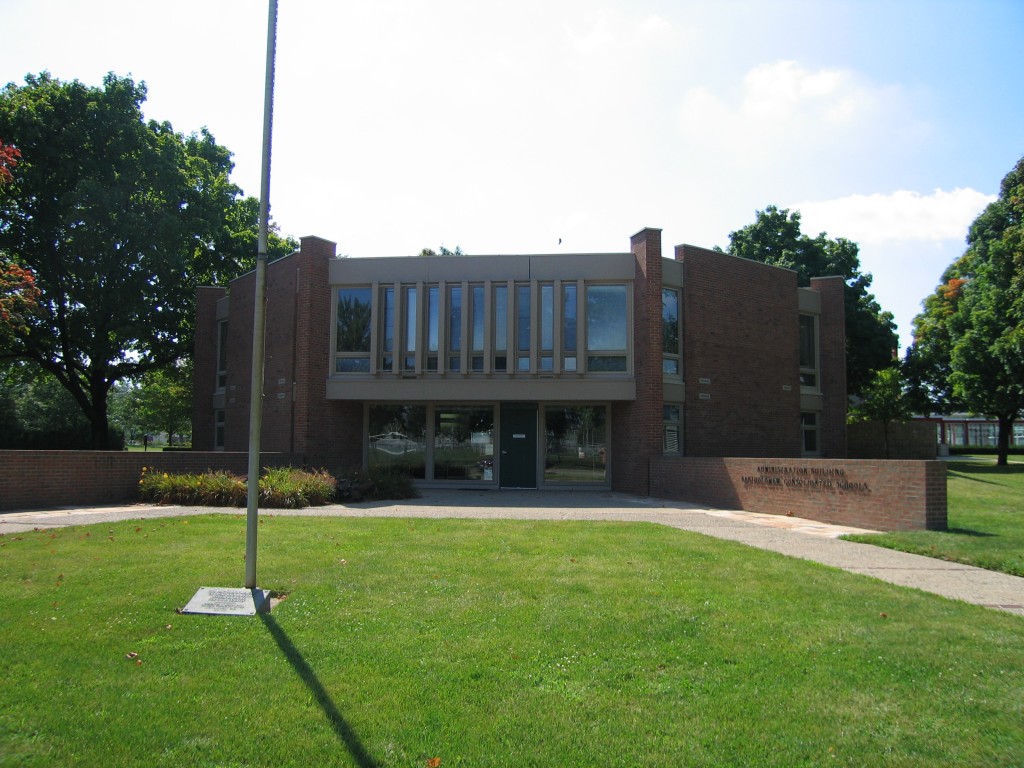 1963
Bartholomew Consolidated School Corporation (BCSC) Administration Building (now used as BCSC offices)
Architect: Norman Fletcher

(photo by Ricky Berkey)
---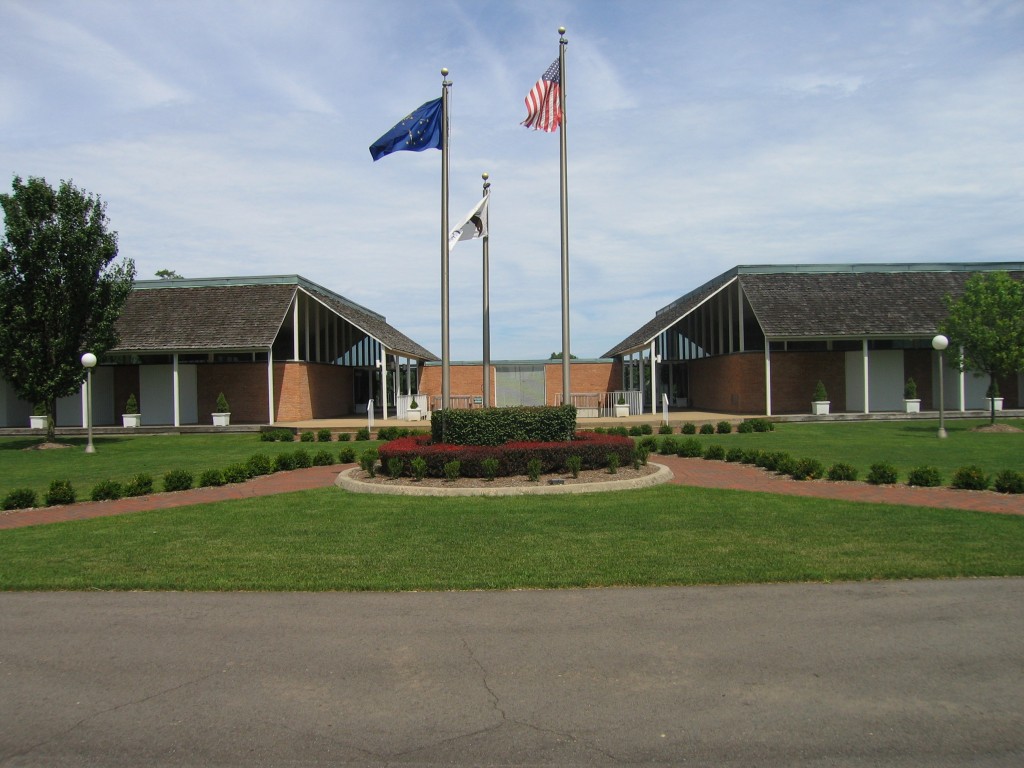 1964
Otter Creek Golfcourse
Course Designer: Robert Trent Jones
Otter Creek Clubhouse
Architect: Harry Weese

(photo by Ricky Berkey)
---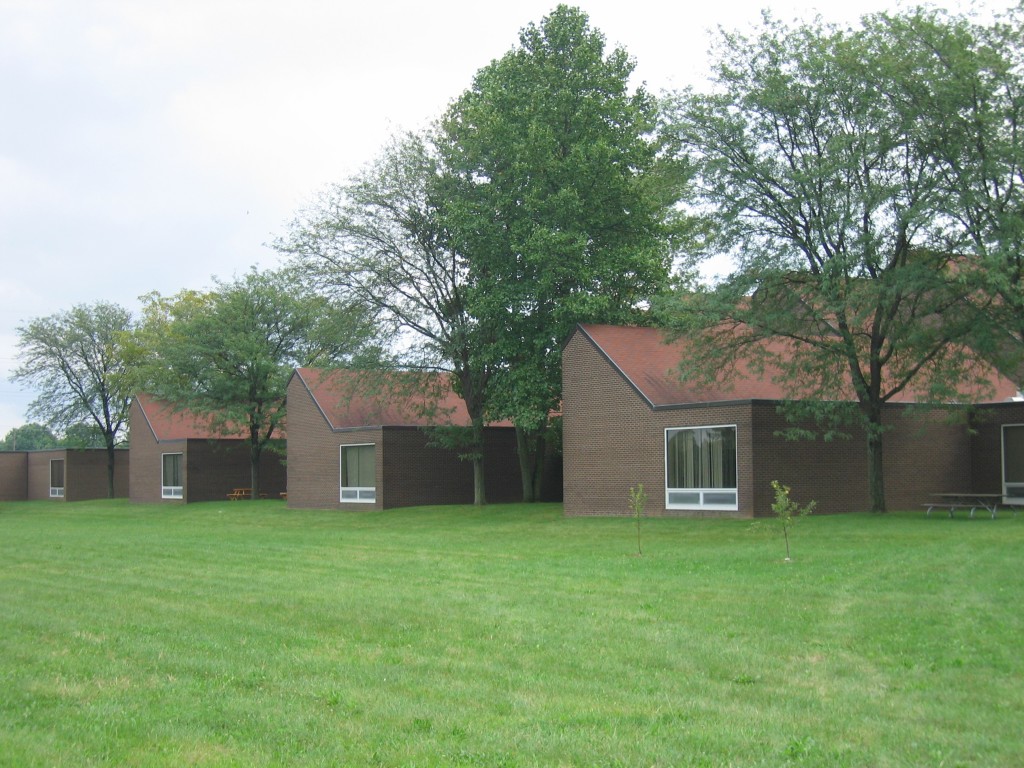 1965
W.D. Richards Elementary School
Architect: Edward Larrabee Barnes

(photo by Ricky Berkey)
---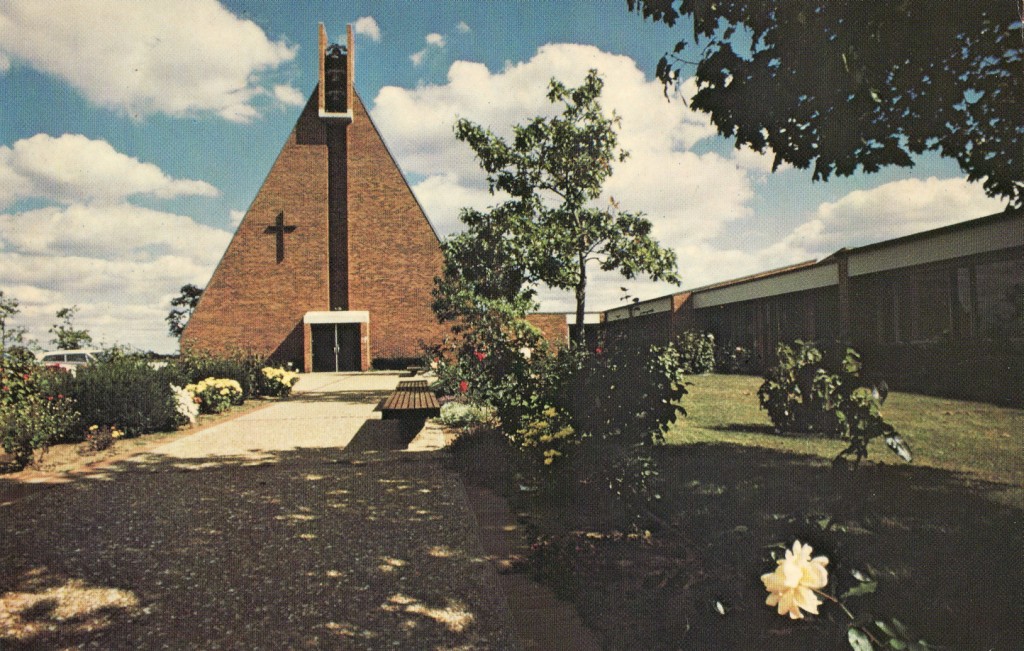 1967
Four Seasons Retirement Center
Architect: Norman Fletcher

(postcard image by Francis Galbraith, used pending permission)
---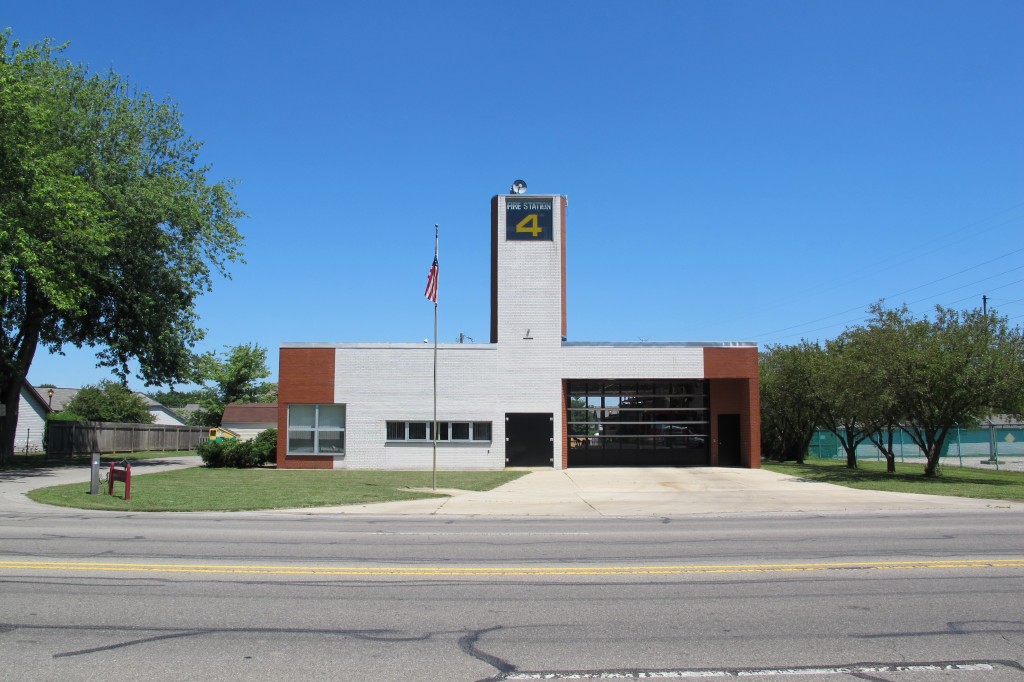 1967
Fire Station #4
Architect: Robert Venturi (Venturi & Rauch)

(photo by Ricky Berkey)
---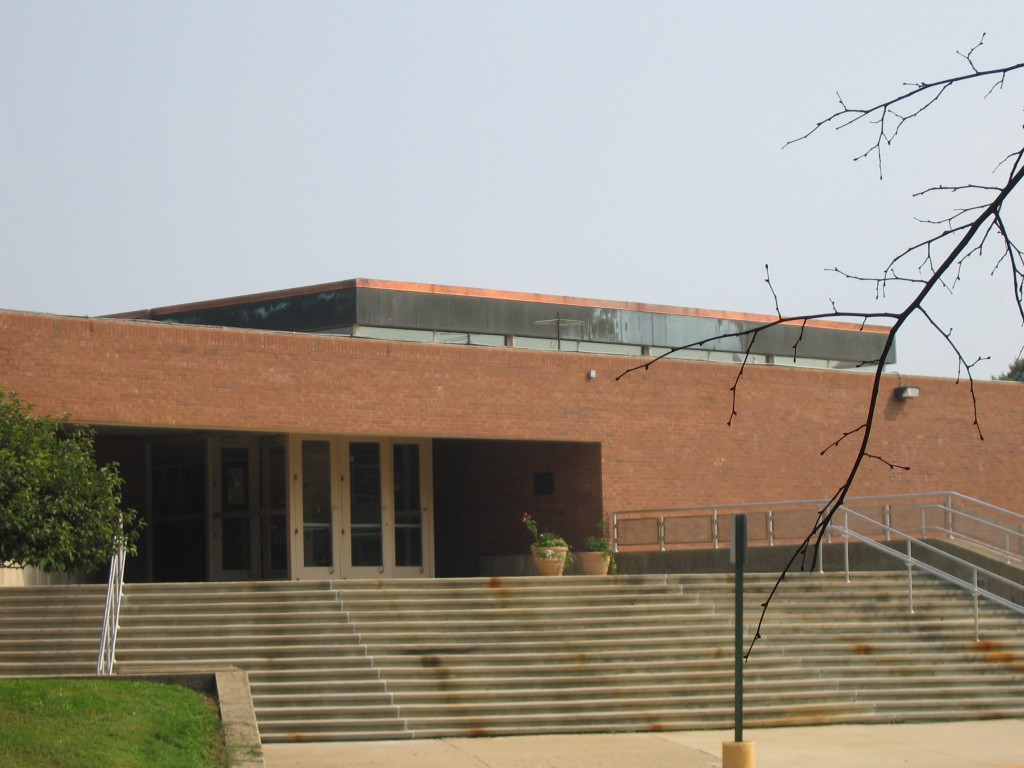 1967
Lincoln Elementary School
Architect: Gunnar Birkerts

(photo by Ricky Berkey)
---
1969
L. Frances Smith Elementary School
Architect: John M. Johansen

(photo by Ricky Berkey)
---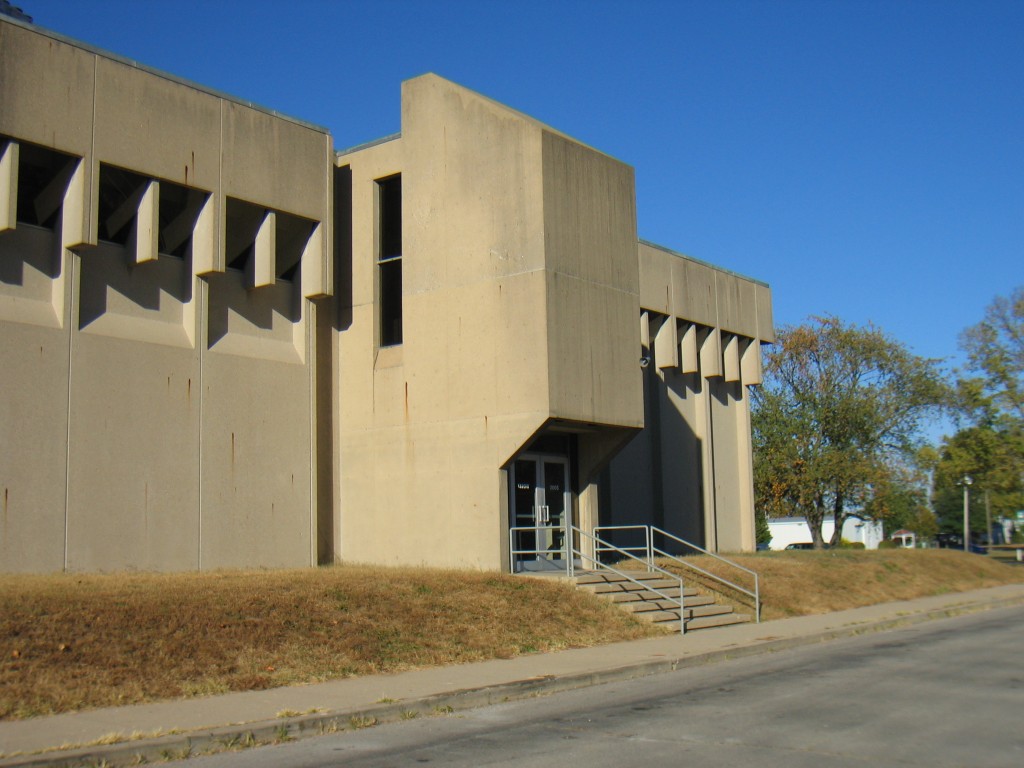 1969
Southside Elementary School
Architect: Eliot Noyes

(photo by Ricky Berkey)
---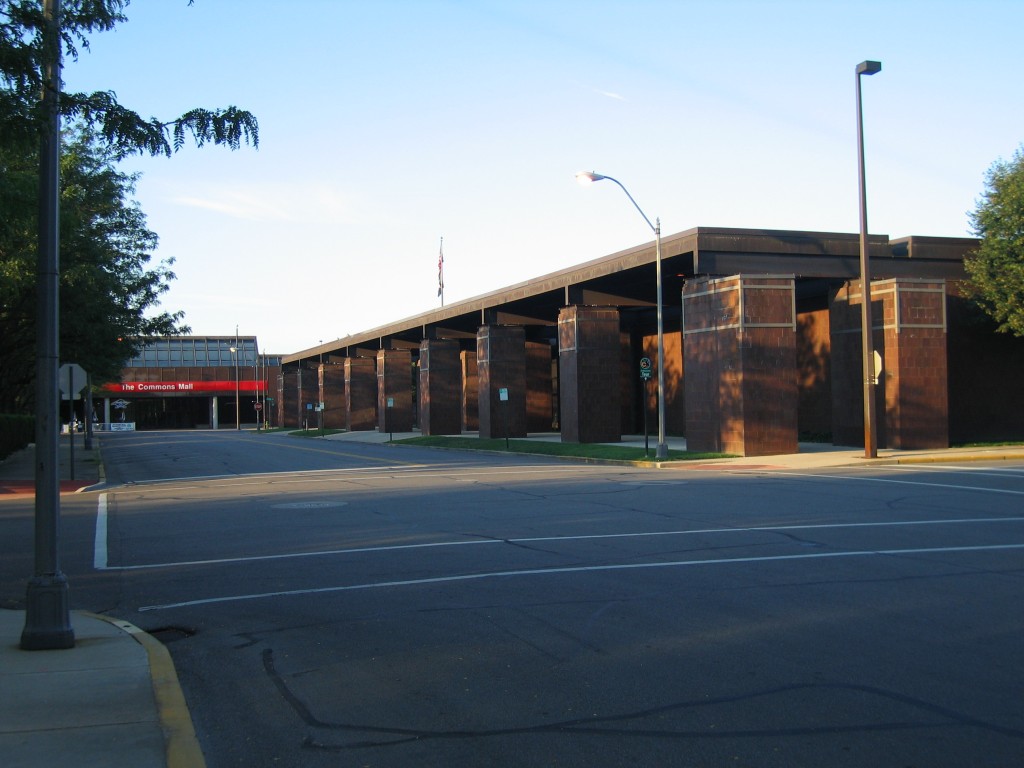 1969
Columbus Post Office
Architect: Kevin Roche (Roche & Dinkeloo)

(photo by Ricky Berkey)
---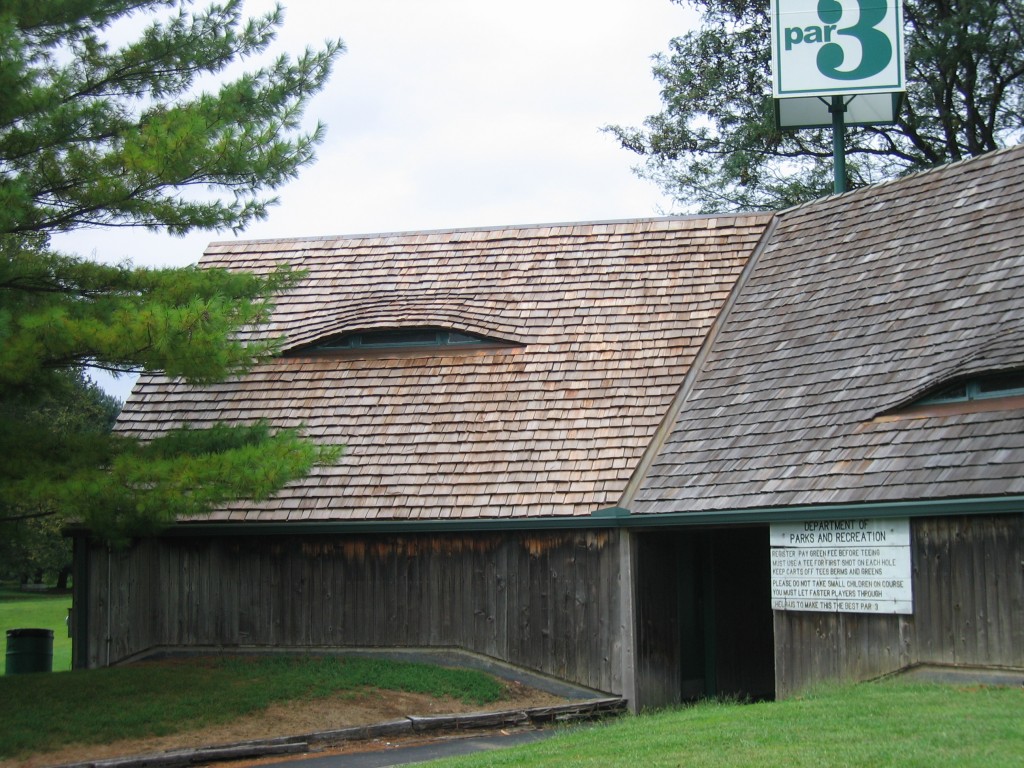 1972
Par 3 Golfcourse Clubhouse
Architect: Brewster (Bruce) Adams

(photo by Ricky Berkey)
---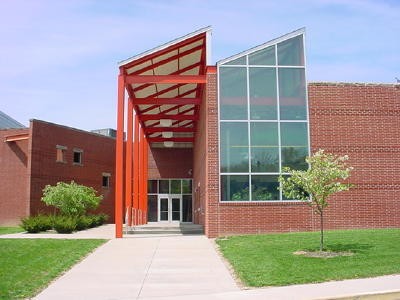 1972
Mt. Healthy Elementary School
Architect: Hardy Holzman Pfeiffer

(photo used pending permission)
---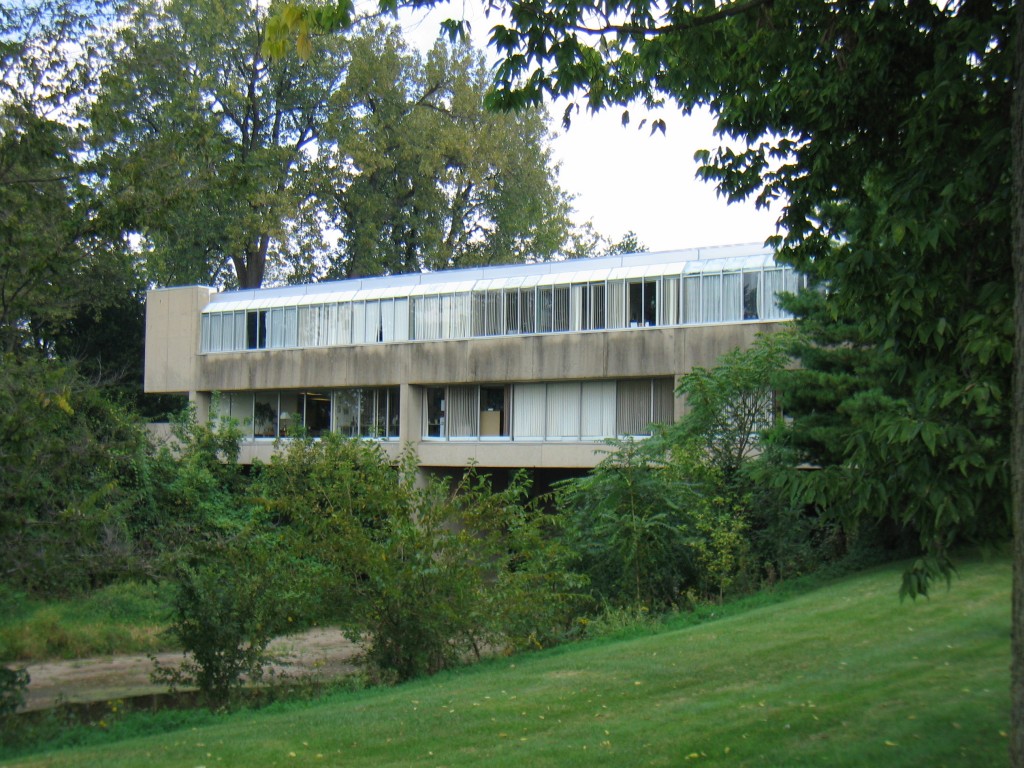 1972
Quinco Consulting Center (now Columbus Regional Hospital Mental Health Center)
Architect: James Stewart Polshek

(photo by Ricky Berkey)
---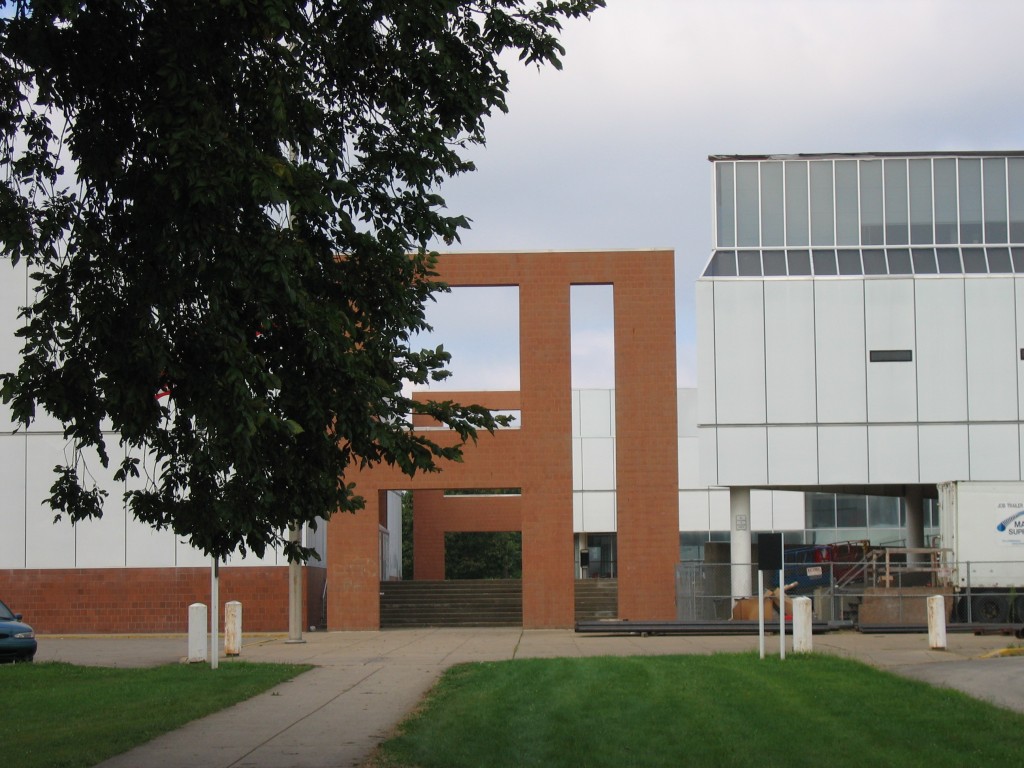 1972
Columbus East High School
Architect: Mitchell-Giurgola

(photo by Ricky Berkey)
---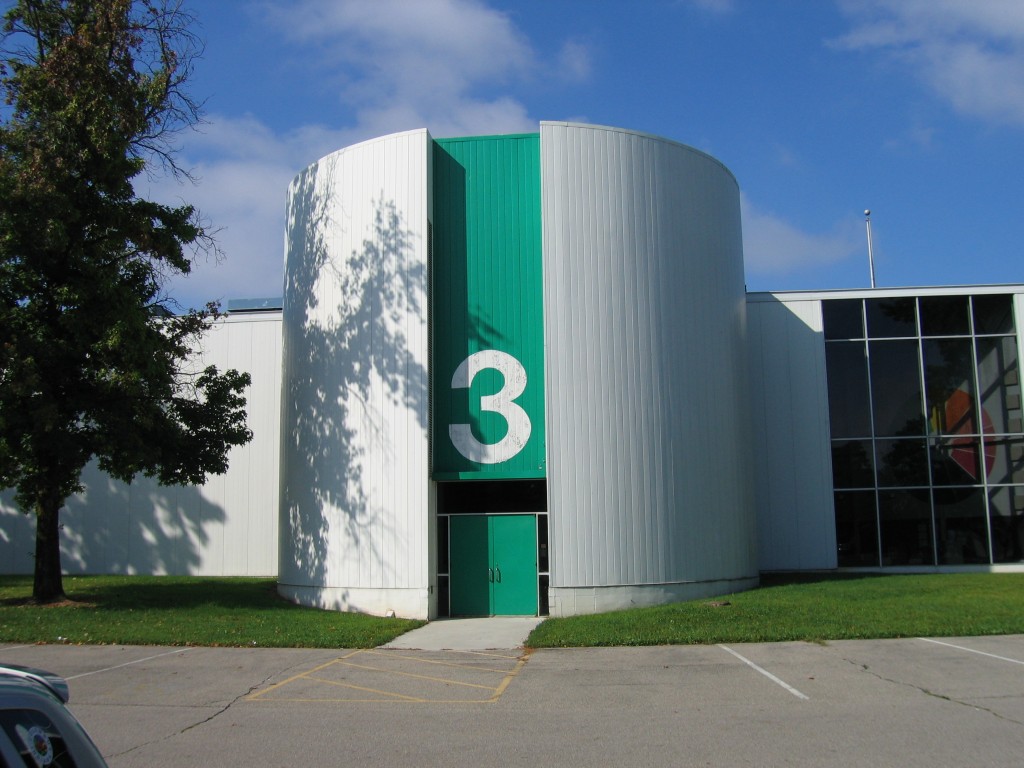 1973
Fodrea Community School
Architect: Paul Kennon

(photo by Ricky Berkey)
---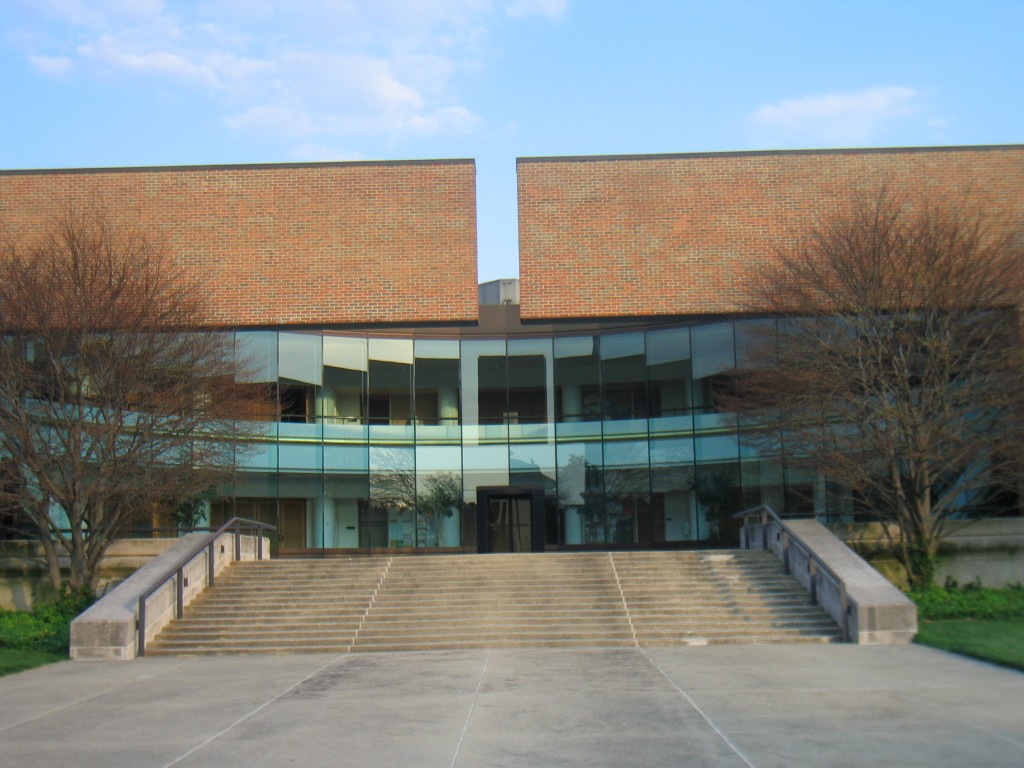 1981
Columbus City Hall
Architect: Edward Charles Bassett

(photo by Ricky Berkey)
---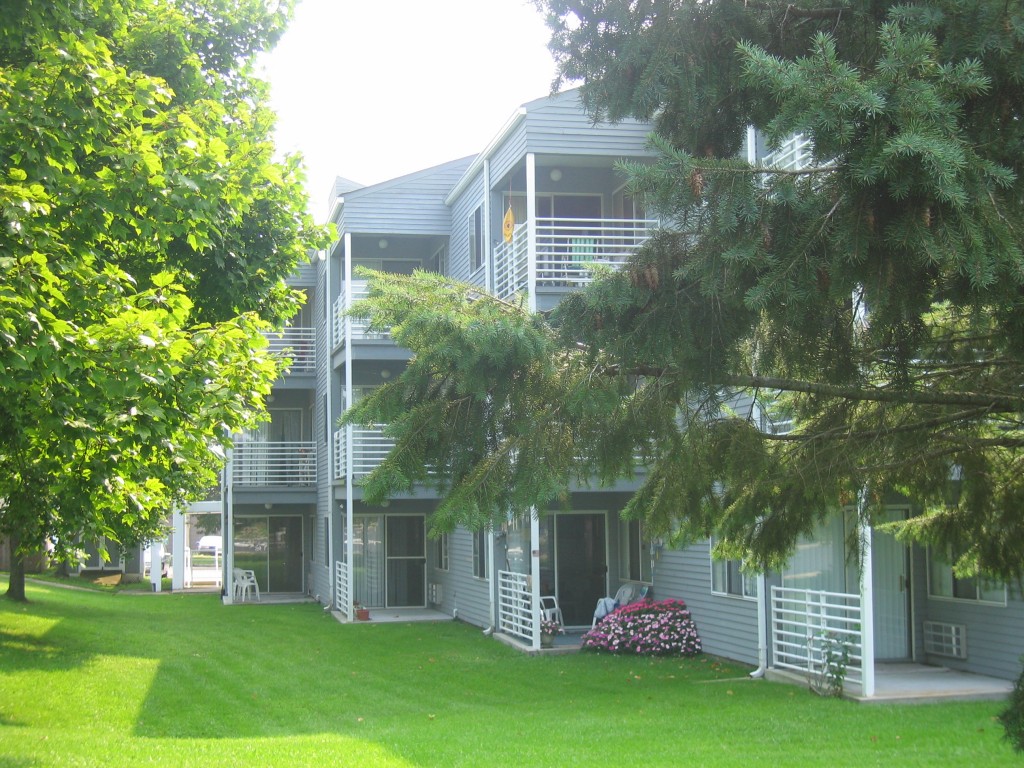 1982
Sycamore Place Apartments
Architect: Gwathmey Siegal & Associates

(photo by Ricky Berkey)
---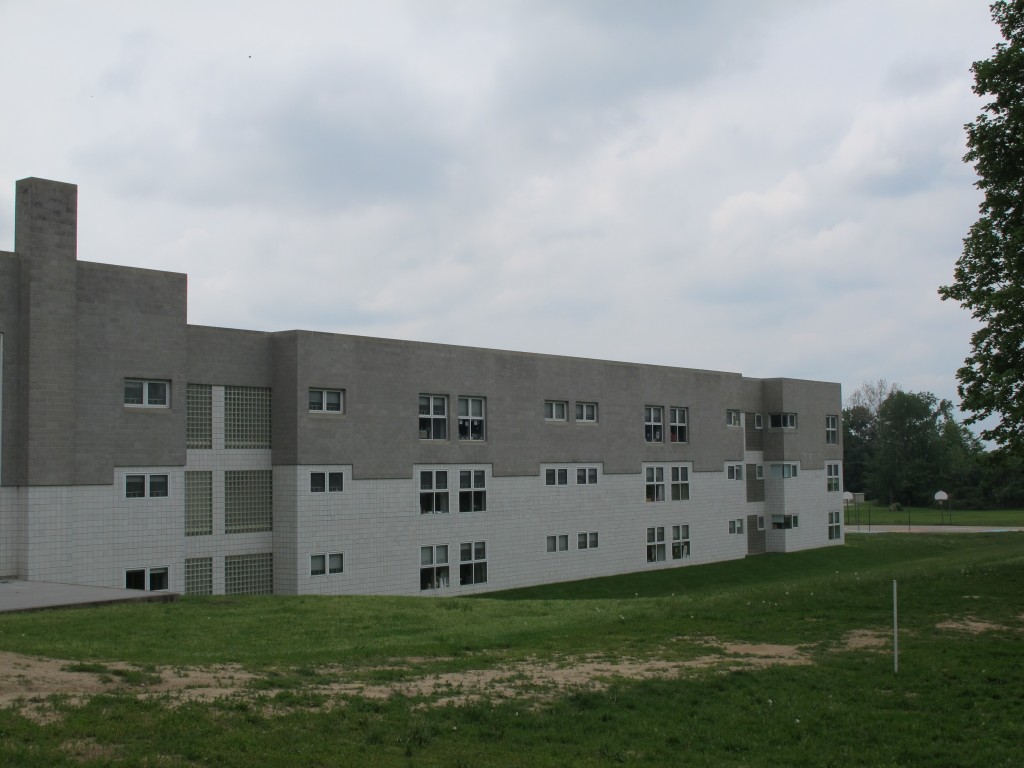 1982
Clifty Creek Elementary School
Architect: Richard Meier

(photo by Ricky Berkey)
---
Links/References
City of Columbus: official City of Columbus website
Columbus Indiana Architectural Archives
Columbus Indiana Architecture Digital Archives: A small portion of the Columbus Indiana Architectural Archives available online from the IUPUI digital library
3D Models of Columbus Architecture Executed in Google SketchUp:
The Republic Newspaper – Columbus, Indiana newspaper
Bartholomew County Public Library
Historic Columbus Website – David Sechrest's tribute to Columbus History
Historic Columbus Message Board – a companion interactive forum to the David Sechrest historical website
Bartholomew County Historical Society
---

Click HERE for a Calendar of Upcoming Events in the Columbus Area.
Click HERE for information about Tours of Columbus Architecture and Design including the Miller House.
---

Ricky Berkey
Email me: rickyberkey@gmail.com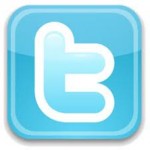 Follow me on Twitter:
---