---

The "new" Commons
Built: 2011
Design Architects: Koetter Kim & Associates (Boston)
Associate Architects: CSO Architects (Indianapolis)
Design Principal: Steve Risting (CSO Architects)
General Contractor: Dunlap & Company
---
The Commons has been a vital and beloved part of the Columbus community since 1973. The original Commons was a city owned indoor park and community center connected to the Commons Mall which was privately owned. Starting in 2005 when the Irwin-Sweeney-Miller Foundation (ISMF) took ownership of the retail mall property, a long series of meetings and public planning sessions took place on how best to either renovate/restore the building, to replace it, or even on whether the city could afford to keep it at all. A decision was finally made to demolish the building and rebuild it in conjunction with the redevelopment of the Commons Mall property.
---
What the public decided in meetings and surveys was that they overwhelmingly wanted the indoor childrens playground, the performing arts space and flexible space for community events. Also many expressed the desire to keep the Chaos 1 kinetic sculpture by Jean Tinguely which had been the focal point and the icon of the original Cesar Pelli building. Although I believe the public was carefully guided to choose demolition over restoration, a very small fraction of the community treasured the building itself. They mainly wanted the functions restored in a more efficient space. An often expressed desire was to be able to separate the playground area from the meeting/event space. It had often been necessary to close the playground area during special events due to the shrill voices of the children playing reverberating throughout the vast open space of the original building. Cesar Pelli had actually considered this a "feature". He wanted this building to be a very open space with many activities taking place at the same time in different parts of the building. He thought that the voices of the children would remind the older generation to remember the playful spirit of their youth and not to take life so seriously.
---
The design of the new building was originally offered to Cesar Pelli but he declined due to other commitments. He did however recommend Koetter Kim & Associates of Boston as a good choice to accomplish what Columbus was trying to do with the Commons as well as the redevelopment of the surrounding area. Working in conjunction with CSO Architects of Indianapolis, they have ensured the compatibility of a number of surrounding projects with the Commons building. With design fees partially funded by the Cummins Foundation and Irwin-Sweeney-Miller Foundation, Koetter Kim and CSO have also designed the two adjacent parking garages, the Commons office building which fills part of the former Commons Mall site and a new front facade on the Jackson Street side of the Sears/Yes Cinema building which is the only remaining part of the original 1973 project. Steve Risting of CSO has worked closely with Koetter Kim on these downtown projects and was quietly (and proudly) in attendance at many of the opening events in the Commons.
---
Early decisions in the design process prior to demolition of the Commons in early 2008 was to pay tribute to the original Cesar Pelli project by keeping the steel superstructure of the original building ("the bones") as well as leaving the Chaos sculpture exactly where it has always stood. Demolition was very selective in order to preserve this unique existing steel frame and the Chaos sculpture which remained in place throughout demolition and rebuilding.
---
Once demolition took place and the preliminary stages of new construction were being set up, construction as well as the fundraising campaign were halted due to a remonstrance filed by Mike Lovelace. The opponents objected to the amount of tax money being spent on the project. Supporters of the project won the required petition drive 16-1 showing that there was clear cut community support for the project. Fundraising for the public portion of the project was held up again due to the massive flooding of June 2008 but finally all plans were in place, the funding was accounted for and construction was able to begin. It was a classic Columbus public-private partnership. Half of the $18 million building was funded by foundation and corporate grants combined with a public fundraising campaign. The city paid the other half through issuance of a $9 million bond to be paid back through tax revenues. Groundbreaking for the new facility was finally held on September 3rd, 2009. I was very proud to be included in the groundbreaking ceremony as a representative of the public because of my participation in so many of the Commons public planning sessions.
---
The main entrance to the Commons is a lobby area surrounding Chaos with escalators running to the upper level event space. A glass wall to the left of the upper and lower lobby provides clear views of the playground but can be completely sound isolated for concerts or other events in the upper level space. There is also a small stage on the lower level lobby which can be used for small performances or other gatherings.
---
The playground was completely redesigned and now features a Tom Luckey "climber" on the glass wall of the playground. Driving along Washington Street one is able to see children playing high up in this clever play structure. Luckey Climbers are installed in many childrens museums and other types of buildings but seldom in a city owned playground. Each climber is uniquely designed for the location, note the Columbus "Dancing C's" on the underside of each curved plywood platform. The climber is constructed from steel beams and approximately 10 miles of rubber-coated steel aircraft cables. Many other pieces of unique playground equipment are available in this ADA compliant play space. Where else but in Columbus would you even find a free indoor playground quite like this?
---
The upper level space is flexible and can be used for community events, concerts and other public as well as private events. Flexible seating arrangements and tables can be utilized to suit many types of events and performances. The space is rented to individuals or organizations for special events and can be closed off to the public without affecting access to the playground. A large meeting room is available free of charge to non-profit groups to hold small gatherings or meetings.
---
In order to make the building maintenance costs self-sustaining, the lower level of the event/performance space is set aside for retail or restaurants as well as a food court area at the rear of the playground. It is hoped that new and unique restaurants will draw even more people downtown. The new building is much more energy efficient, has a partial "green roof" and will be submitted for a Leeds Silver certification.
---
Cesar Pelli had envisioned a large sculpture to act as a focal point of the Commons, a place for people to meet and greet. He thought the space needed a giant "toy", a whimsical clock-like structure that would be intriguing to both children and adults. He convinced J. Irwin Miller to commission a work by Swiss sculptor Jean Tinguely who was well known for creating large scale kinetic sculptures around the world. What resulted was Chaos 1, a 30 foot tall, 7 ton structure that was fabricated mostly of scrap material found in a former downtown junkyard. Along with 12 electric motors, the sculpture moved and changed and made noise in a seemingly random manner throughout the day. Initially it had what has been defined as 13 different functions that moved around 50 individual components, including a function that once pivoted the entire sculpture 80 degrees. Over time several of the movements were disabled particularly the pivoting of the base which was deemed unsafe both to the sculpture itself and the public. Tinguely himself wanted it to appear rickety as if something might fall off at any moment, he described it as having a "Jekyll and Hyde personality." Tinguely considered it as one of his best works and described it as: "Life is movement. Everything transforms itself, everything modifies itself ceaselessly and to try to stop it seems to me a mockery of the intensity of life". Pelli saw it as a modern version of the clock in a traditional town square. Although residents were skeptical at first, it gradually became a beloved icon to most of Columbus. The sculpture was donated to to the Commons by Mr and Mrs J. Irwin Miller. Chaos 1 has been restored and is operating again. During demolition and construction it was protected inside a large green, climate-controlled box, ironic since 90% of it had came out of a junkyard. Art Conservator Richard McCoy led a team funded by Irwin Management to inspect, clean and repair Chaos. 12 of the original 13 functions are operating once again. 6 controls now operate 12 motors in the refurbished sculpture allowing it to be programmed for various sequences or shut off completely.
---
The first event held in the new space was Mayors Fred Amstrong's final "State of the City" address on April 19th, 2011. On May 28th the new playground was officially opened with an expected approval from the children of Columbus. Students from Columbus North and East High Schools held their first joint prom in the new building on May 7th. A special series of events was held from June 2-5, 2011 to celebrate and dedicate the "new" Commons. Architects Fred Koetter, Susie Kim and Steve Risting were all in attendance on June 4th for the official dedication with many other dignitaries as well. 12 year old Maria Fischer was chosen in an essay contest to flip the switch to activate the refurbished Chaos 1 sculpture.
---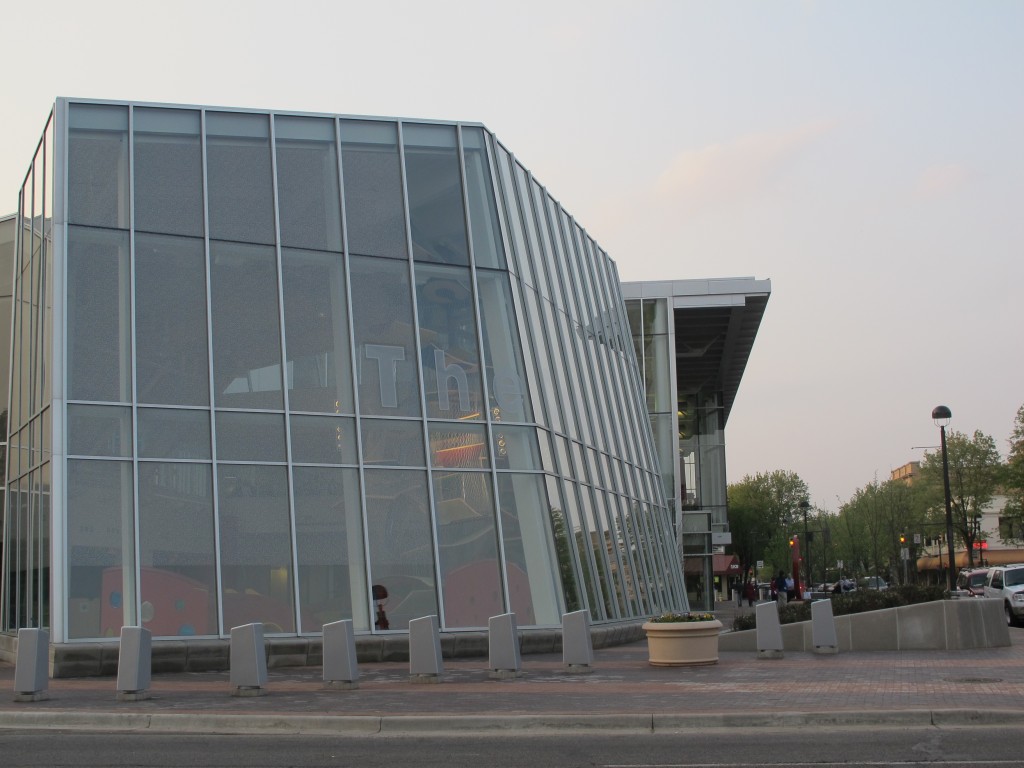 At the corner of 3rd and Washington (photo by Ricky Berkey)
---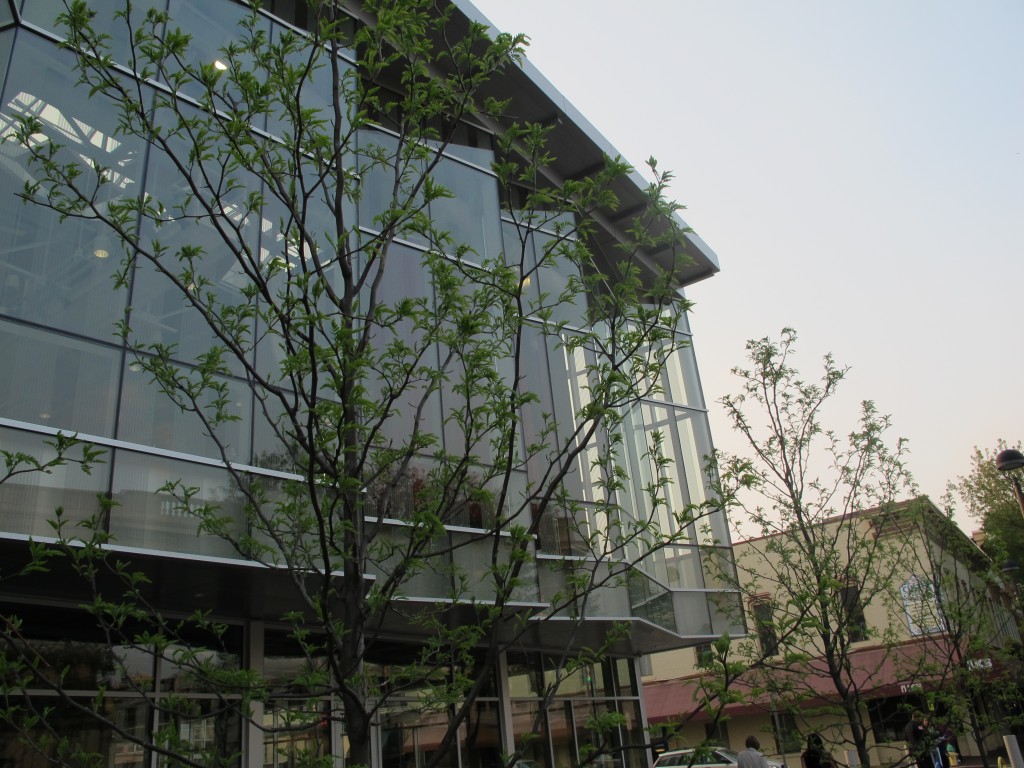 Corner of 4th and Washington, upper level is cantilevered out over the lower retail/restaurant space (photo by Ricky Berkey)
---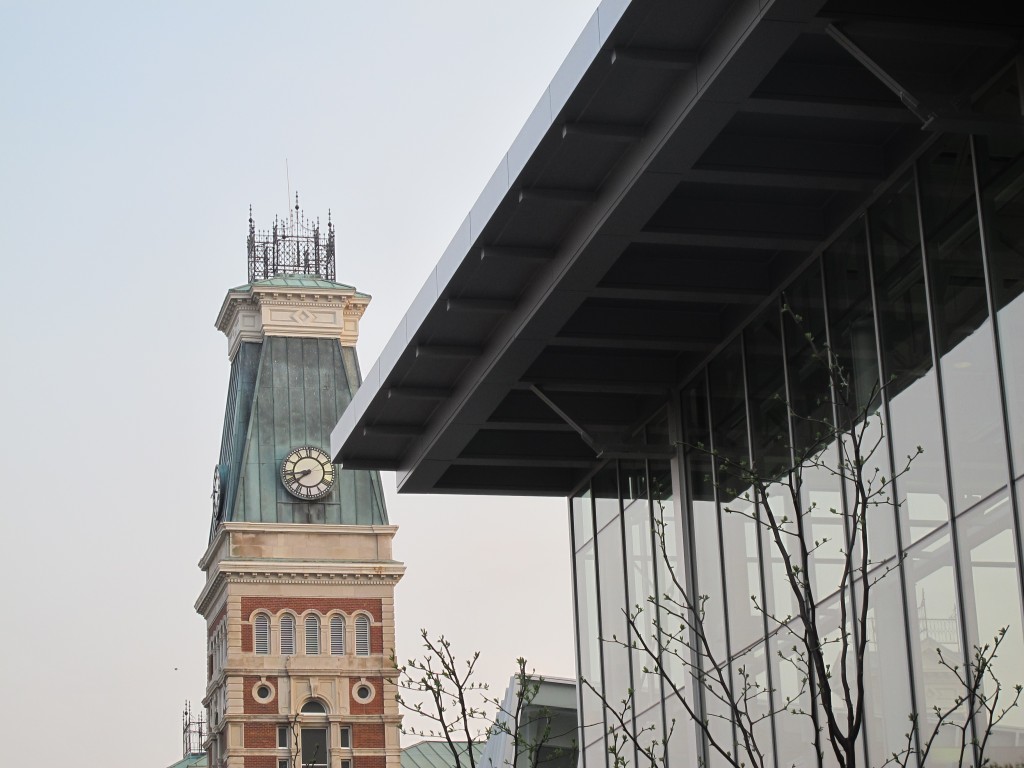 Upper level roofline was saved from the original Cesar Pelli design (photo by Ricky Berkey)
---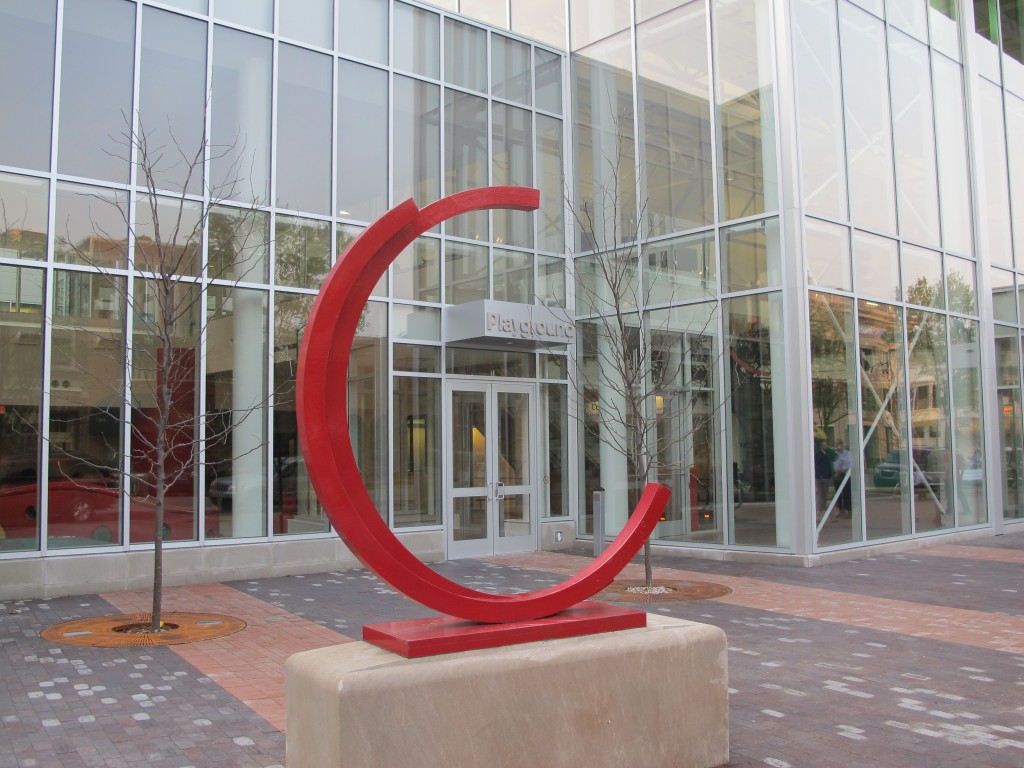 Bernar Venet sculpture back in place (photo by Ricky Berkey)
---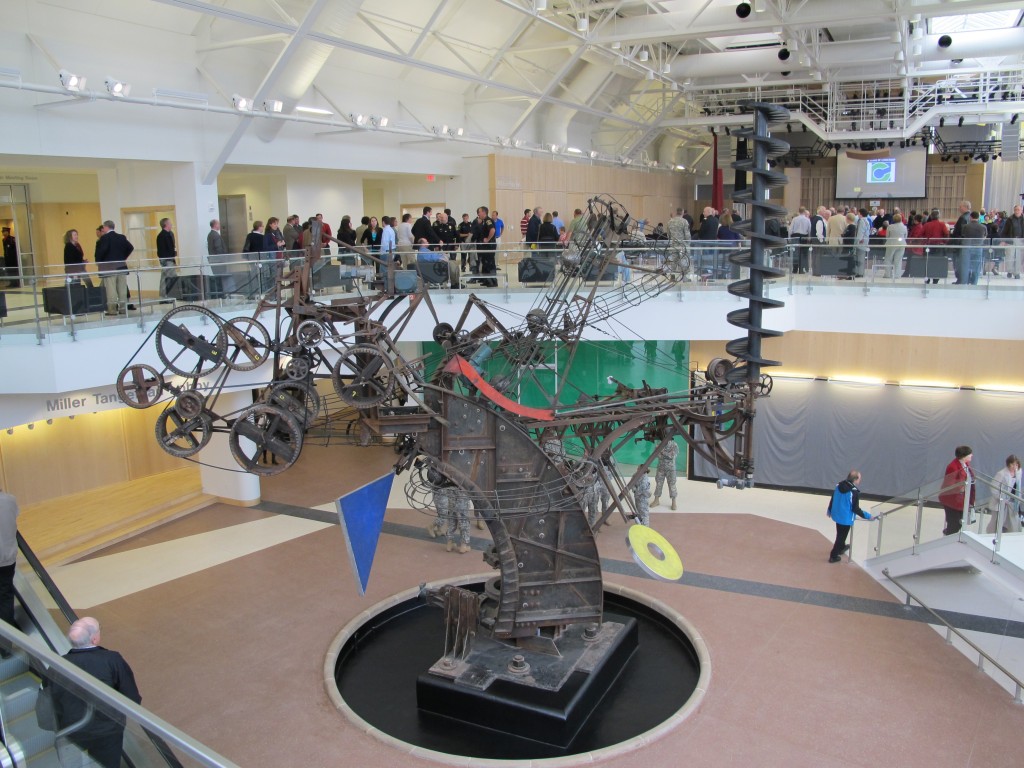 "Chaos 1" by Jean Tinguely (photo by Ricky Berkey)
---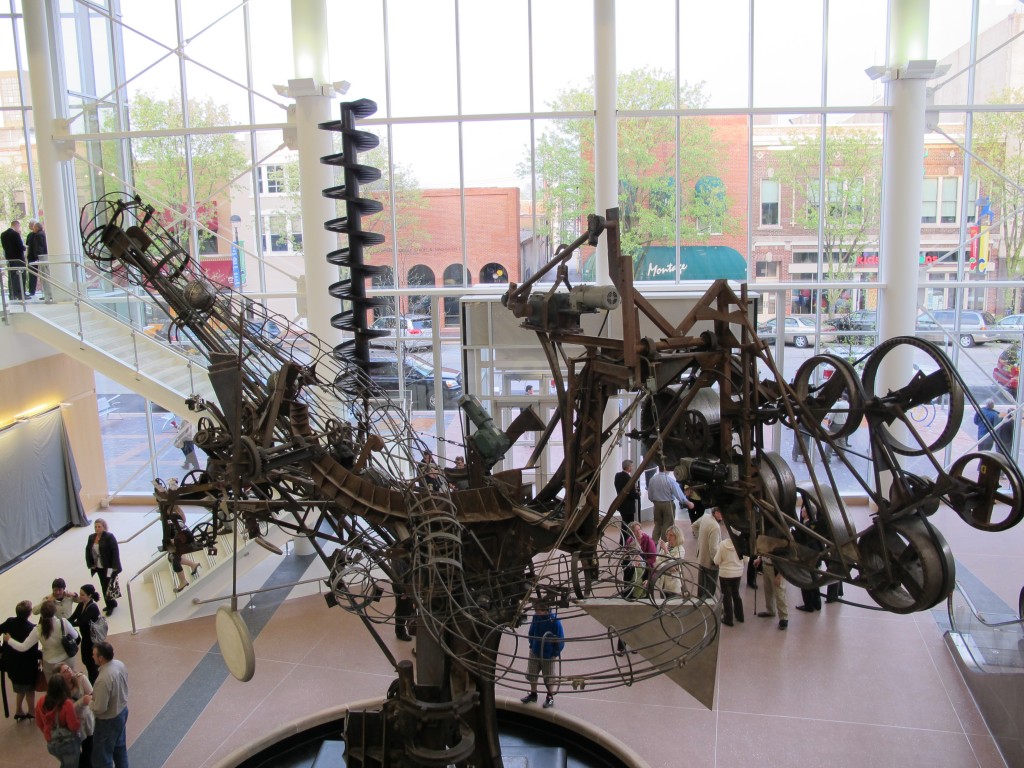 "Chaos 1" by Jean Tinguely (photo by Ricky Berkey)
---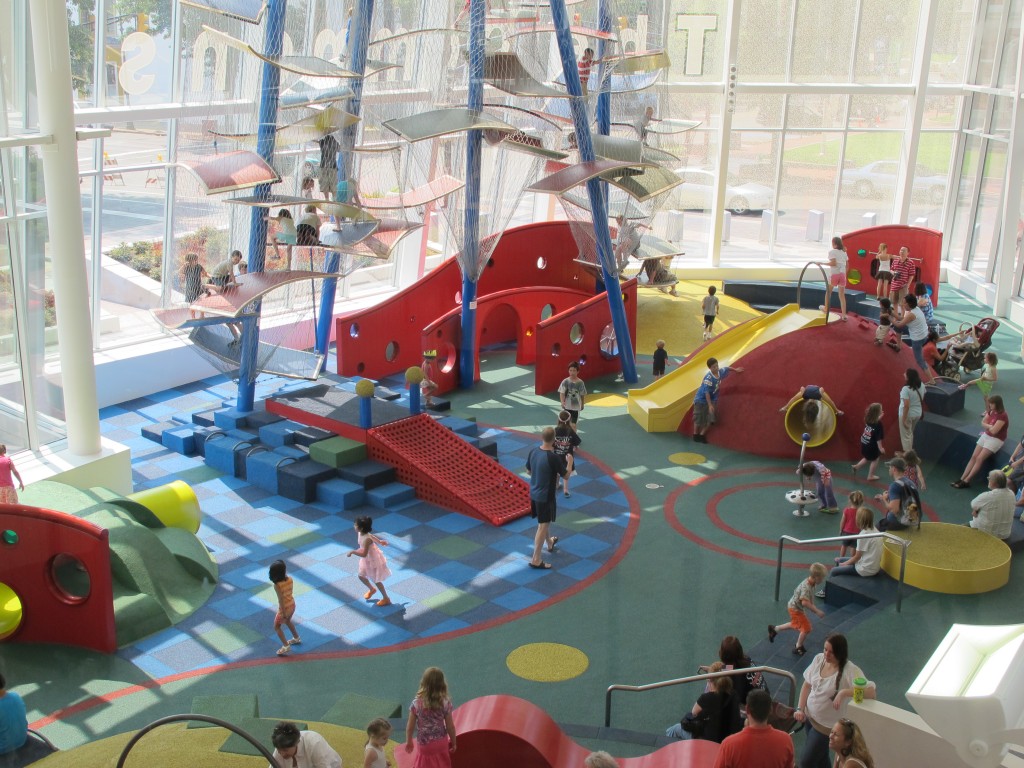 Indoor playground (photo by Ricky Berkey)
---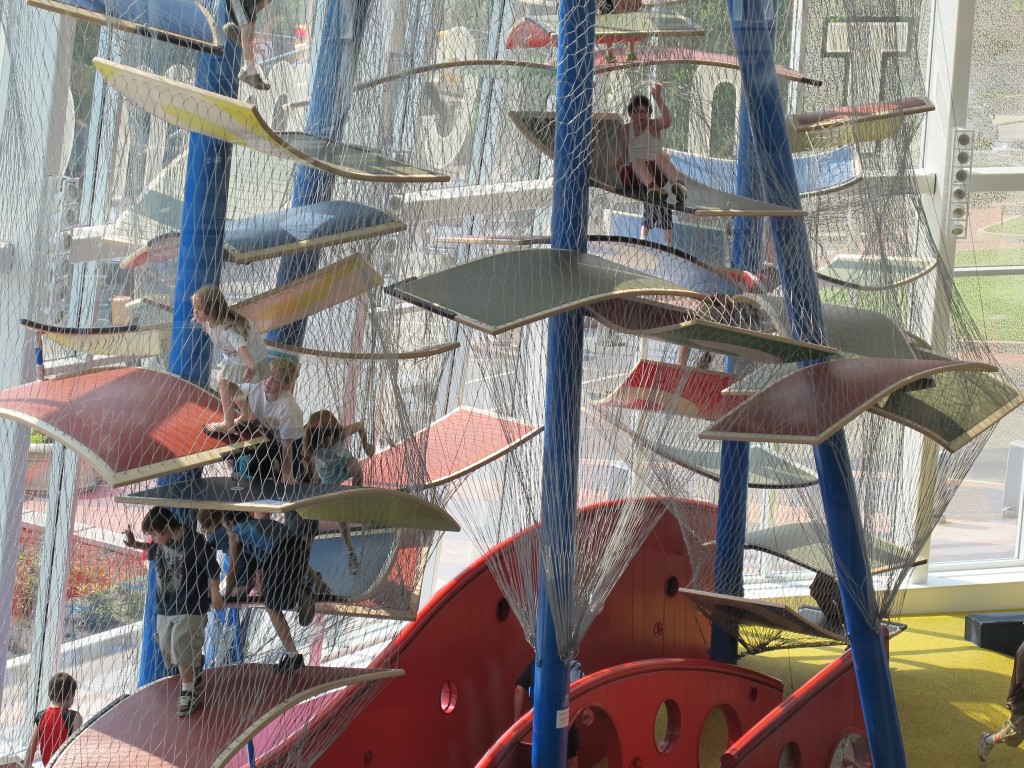 Luckey Climber (photo by Ricky Berkey)
---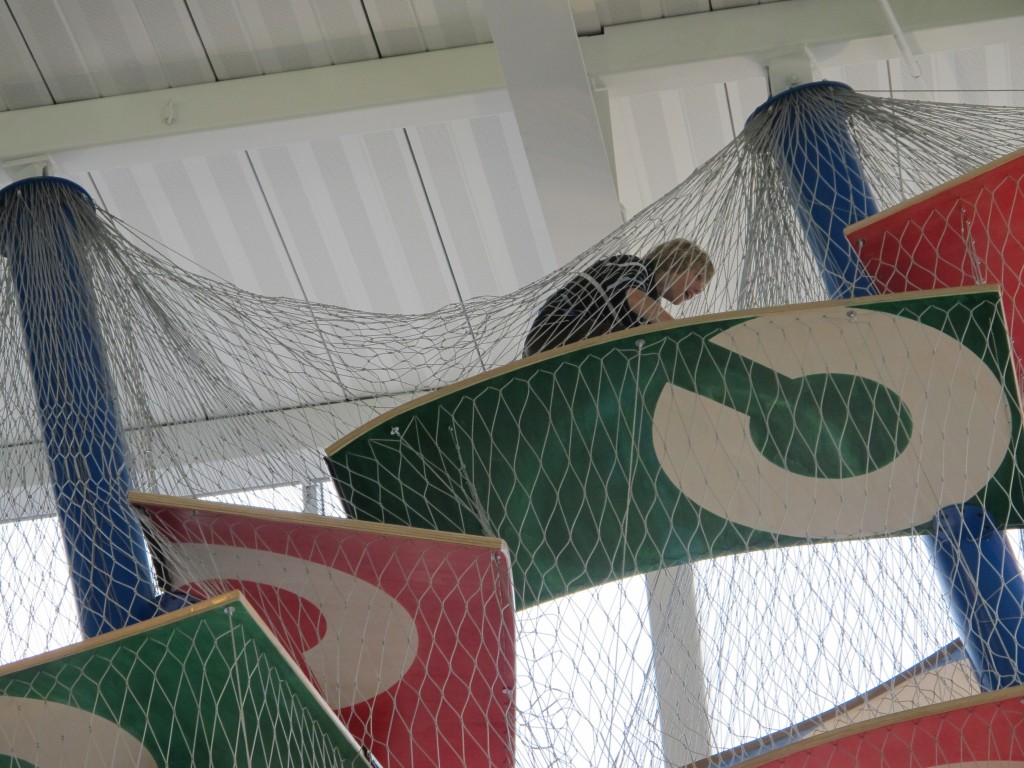 48 feet high at the top of the Luckey Climber! (photo by Ricky Berkey)
---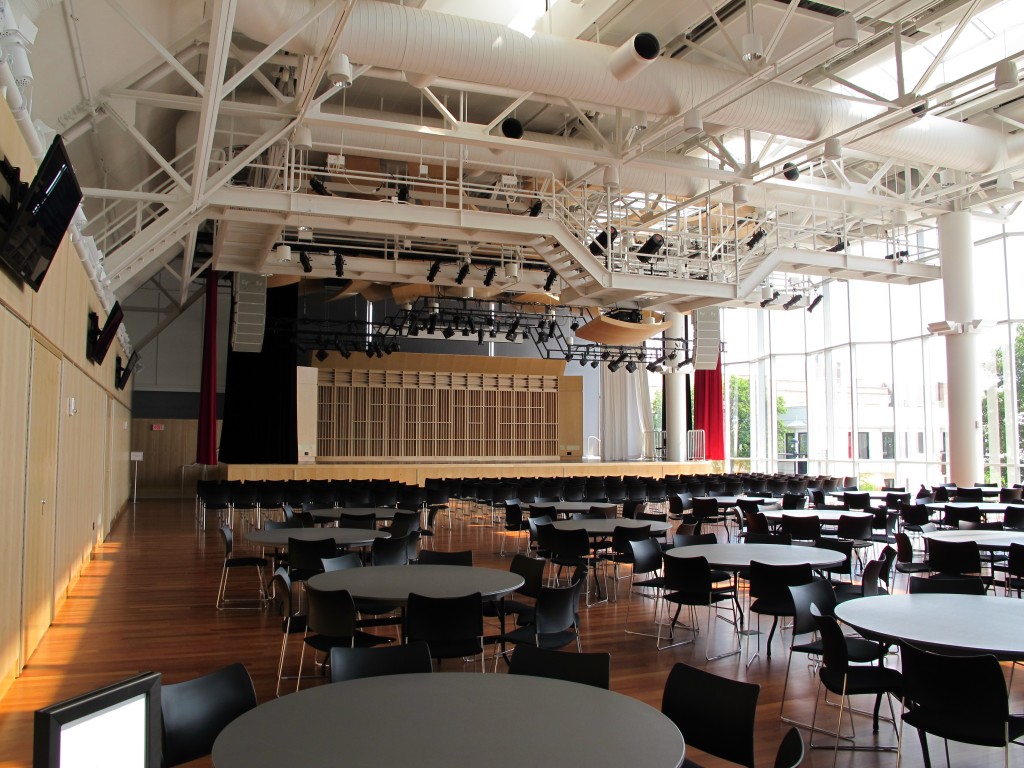 Upper level event/performing arts space, stage at opposite end (photo by Ricky Berkey)
---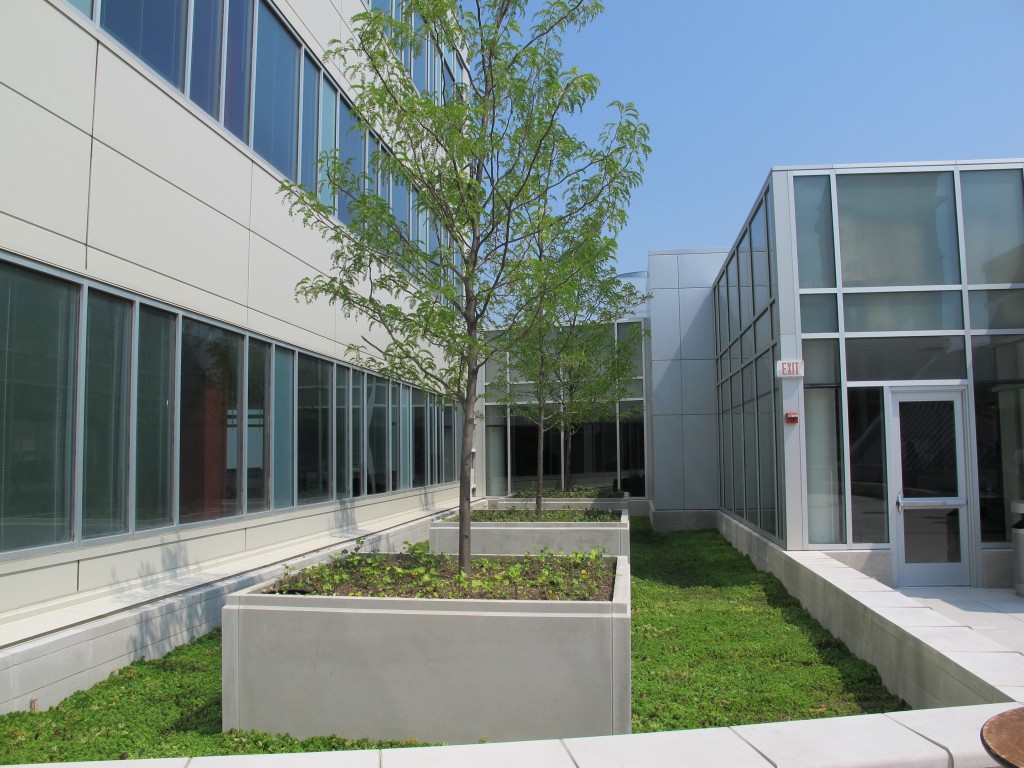 Upper level terrace (photo by Ricky Berkey)
---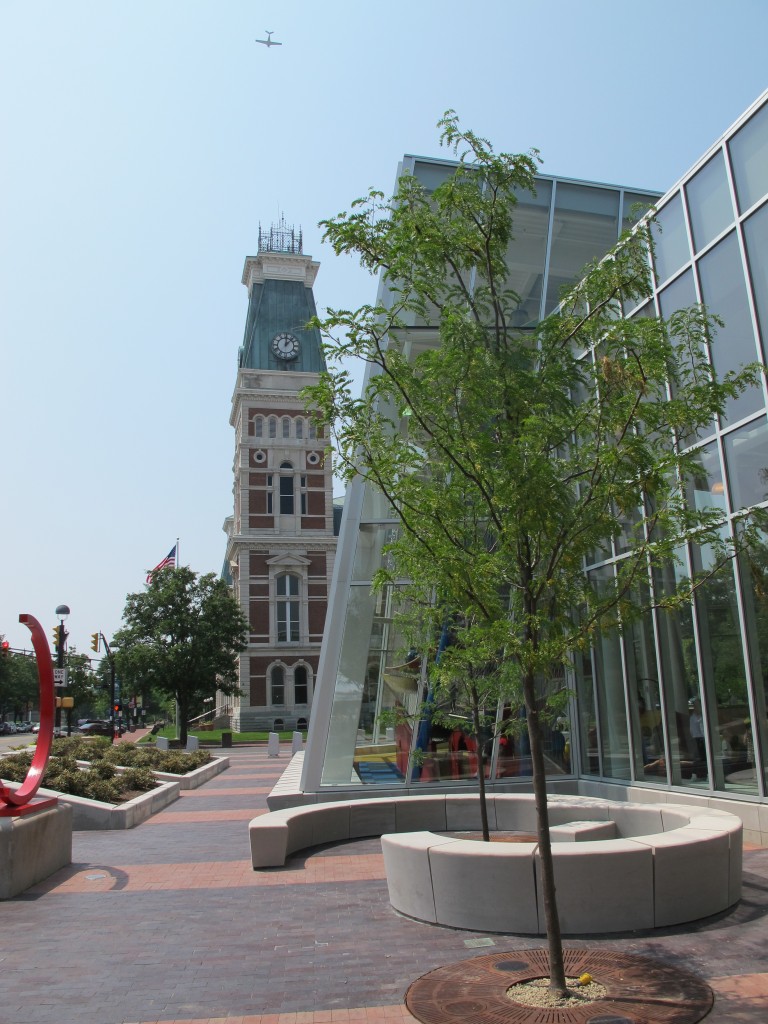 Courthouse view from street level (photo by Ricky Berkey)
---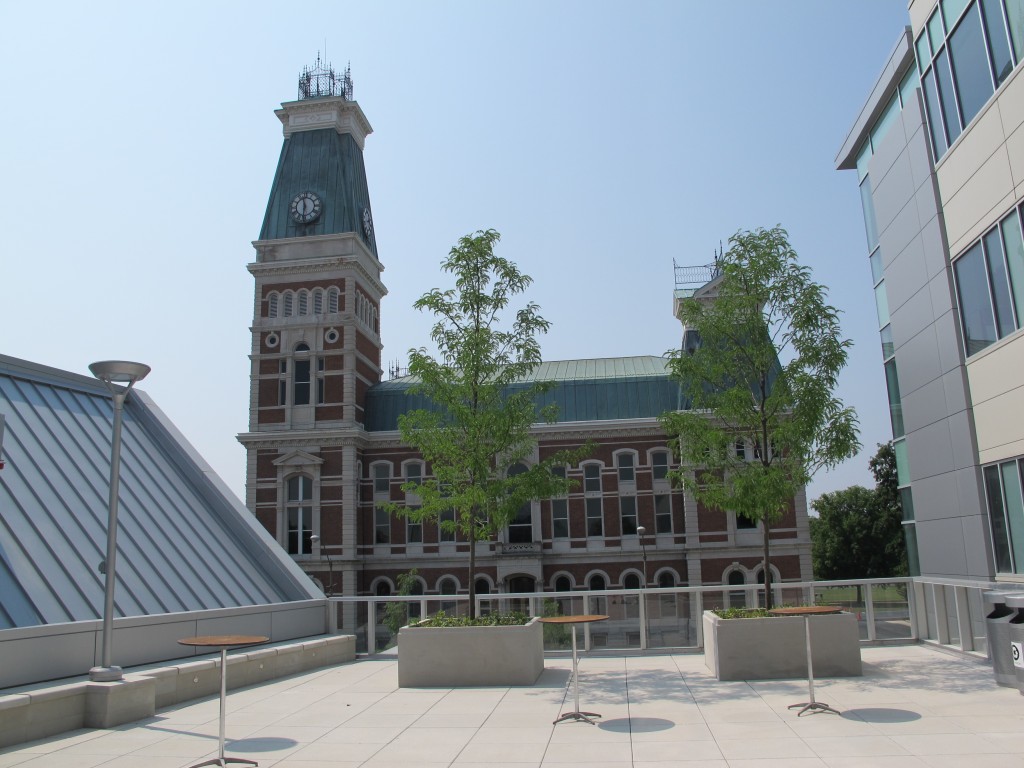 Courthouse view from upper terrace (photo by Ricky Berkey)
---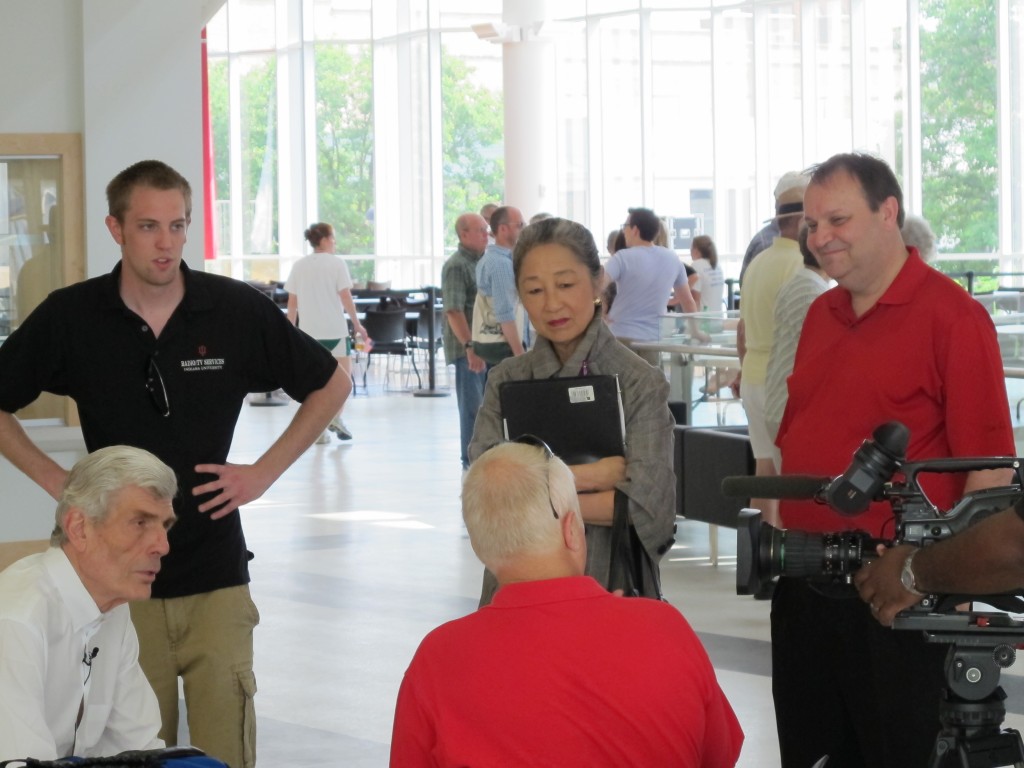 Commons architects: Fred Koetter (on left in white shirt), Susie Kim, Steve Risting (on right in red shirt) (photo by Ricky Berkey)
---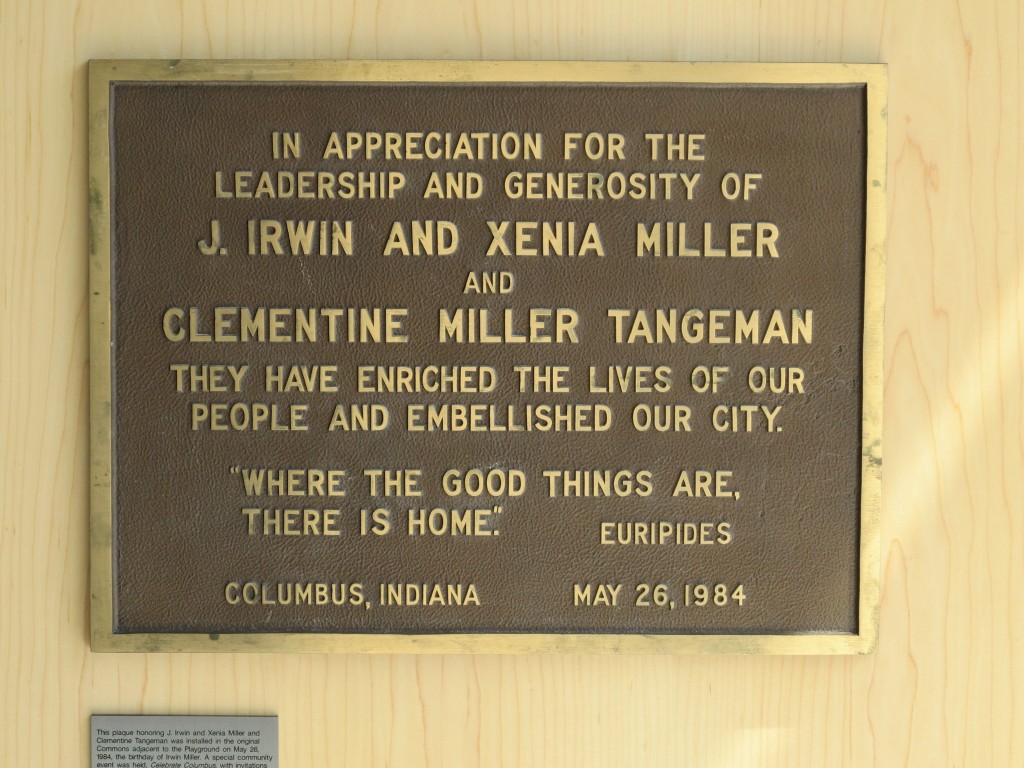 Plaque moved from original Commons (photo by Ricky Berkey)
---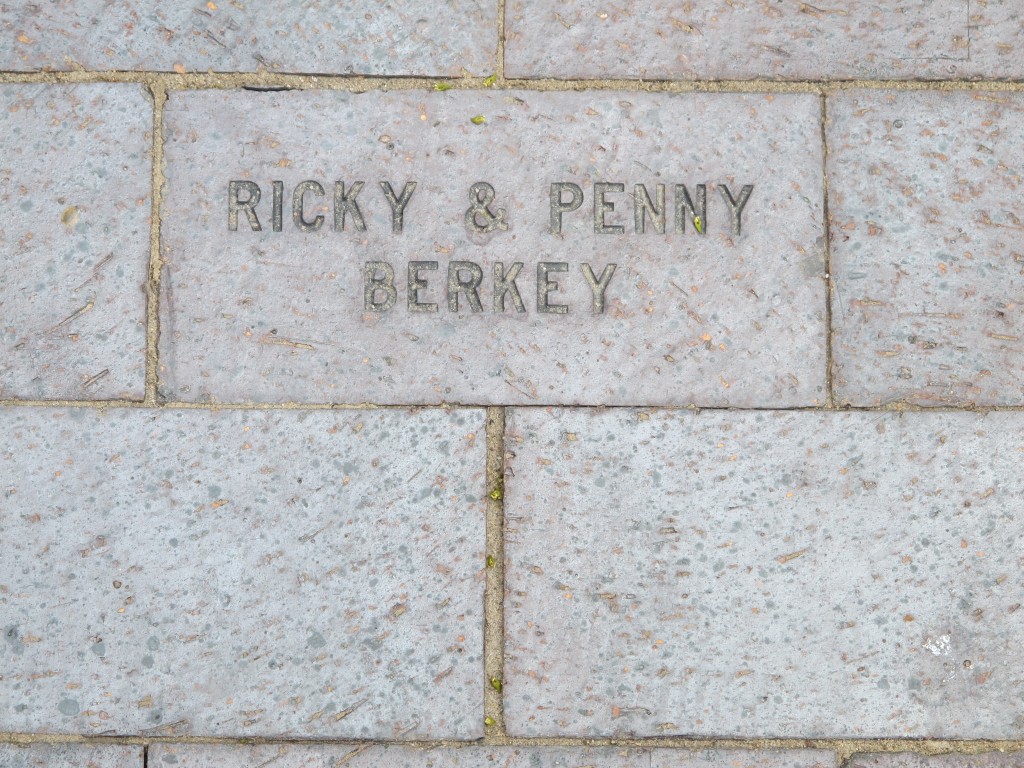 My Brick in the Commons sidewalk! (photo by Ricky Berkey)
---
The Architects
---

Koetter Kim & Associates

Koetter Kim's architecture, master plans and especially urban design have revitalized diverse locations around the world. Founded in 1978 by Fred Koetter and Susie Kim, the firm is a leader in the new urbanism movement which seeks to enhance the sense of place, historical context, and cultural continuity in a city. They started specializing in urban design when the trend was still toward the suburbs but most cites are now seeing a comeback as more and more people are choosing to live in city settings. Koetter Kim has also designed many campus, institutional and office buildings as well as residential work.
---

Fred Koetter

University of Oregon (1963)
Cornell University – Ithaca, NY (1966)
---
Fred Koetter is a founding principal of Koetter, Kim and Associates in Boston. He grew up in Great Falls, Montana and attended the University of Oregon and Cornell University. He has taught at Cornell, Yale, and Harvard universities and served as dean at Yale from 1993 until 1998. He is married to his partner in the firm; architect Susie Kim.
---

Susie Kim

Susie Kim is a founding principal of Koetter, Kim and Associates in Boston. She is Korean born and is married to her partner in the firm; architect Fred Koetter.
---
Selected Koetter Kim & Associates Projects
1986: Meditech World HQ – Canton, Massachusetts
1988: Miller Park Plaza – Chattanooga, Tennessee
1999: MacMillan Hall at Brown University – Providence, Rhode Island
2005 – University Park at MIT – Cambridge, Massachusetts
2010 – United States Courthouse – Rockford, Illinois
2010 – Physical Science Building at Cornell – Ithica, New York
2011 – The "new" Commons – Columbus, Indiana
---

CSO Architects

CSO is an Indianapolis-based architectural firm founded in 1961. They are one of Indiana's largest design firms for civic, corporate, educational, hospitality and health facilities. They have been involved in many Columbus projects either on their own or in collaboration with other architectural firms.
---

Steven R. Risting

University of Iowa
Iowa State University
Harvard University
---
Steve Risting has been an architect since 1980 and has been with CSO architects since 2003. He had previously been associated with RATIO Architects of Indianapolis. He has been involved with several Columbus, Indiana projects either as lead architect or in collaboration with other firms.
---
Selected Steve Risting Projects
1994: Christel DeHaan Fine Arts Center – Indianapolis, Indiana
1998: Emmis Communications HQ – Indianapolis, Indiana
2000 – Brown County Public Library – Nashville, Indiana
2000 – St. Bartholomew Roman Catholic Church – Columbus, Indiana
2008 – Music Building at Indiana/Purdue University at Fort Wayne – Fort Wayne, Indiana
2009 – Renaissance Bay Condominiums – Indianapolis, Indiana
2011 – The "new" Commons – Columbus, Indiana
---

Jean Tinguely

Born in Fribourg, Switzerland on May 22nd, 1925
Died in Berne, Switzerland on August 30th, 1991
Basel School of Fine Arts (1945)
Jean Tinguely was a Swiss sculptor and artist best known for his machine-like kinetic sculptures, many of which were intended to destroy themselves as part of their operation. He studied painting and sculpture, early on developing an interest in movement as an artistic medium. He moved to Paris in 1953 and began to construct his first large scale kinetic sculptures which he called "métaméchaniques" or "metamechanicals", robot-like contraptions whose individual parts often moved or spun at varying speeds. Another type of project was his series called "machines à peindre" ("painting machines") which continuously painted abstract patterns to the accompaniment of self-produced sounds and noxious odors! He created the first of his self-destroying structures in the early 60's. His "Homage to New York" was a 27 foot sculpture intended to destroy itself but it had to be helped along by NYC fireman after it started a fire. He saw the concept of destruction as a means of achieving his goal of "dematerializing" art. In the '70s he went on to create less aggressive and more whimsical kinetic constructions that combined aspects of the machine with those of found objects, or junk such as "Chaos 1" which was the centerpiece of Cesar Pelli's Commons building in Columbus, Indiana. He saw his work as a satire on the mindless overproduction of material goods. He also celebrated the machine and the beauty of objects discarded by our consumerist society. He continued producing major projects and exhibitions well into the 80's. He died in 1991.
---
Selected Jean Tinguely Projects
1960: "Homage to New York" (a 27 foot high machine intended to destroy itself at the Museum of Modern Art in NYC)
1961: "Hon" (a climbable female sculpture created with his wife, Niki de Saint Phalle)
1962: "Study for an End of the World No. 2" (a creation detonated in front of an audience gathered in the desert outside Las Vegas, Nevada)
1963: "Heureka" (a large sculpture created for the Expo 64 in Lausanne).
1974: "Chaos 1" (kinetic junk sculpture created for the Commons in Columbus, Indiana)
1981: "La Fountaine" (a fountain sculpture in Paris, France)
---
Links/References
Koetter Kim & Associates: Official Website
CSO Architects: Official Website
CSO Description of the "new" Commons
Luckey Climbers: see the wide variety of unique Luckey Climbers around the country
City of Columbus: official City of Columbus website
Columbus Indiana Architectural Archives
Columbus Indiana Architecture Digital Archives: A small portion of the Columbus Indiana Architectural Archives available online from the IUPUI digital library
3D Models of Columbus Architecture Executed in Google SketchUp:
The Republic Newspaper – Columbus, Indiana newspaper
Bartholomew County Public Library
Historic Columbus Website – David Sechrest's tribute to Columbus History
Historic Columbus Message Board – a companion interactive forum to the David Sechrest historical website
Bartholomew County Historical Society
---

Click HERE for a Calendar of Upcoming Events in the Columbus Area.
Click HERE for information about Tours of Columbus Architecture and Design including the Miller House.
---

Ricky Berkey
Email me: rickyberkey@gmail.com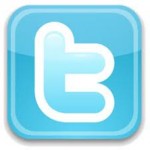 Follow me on Twitter:
---